SGGS German Exchange Programme - A Student Report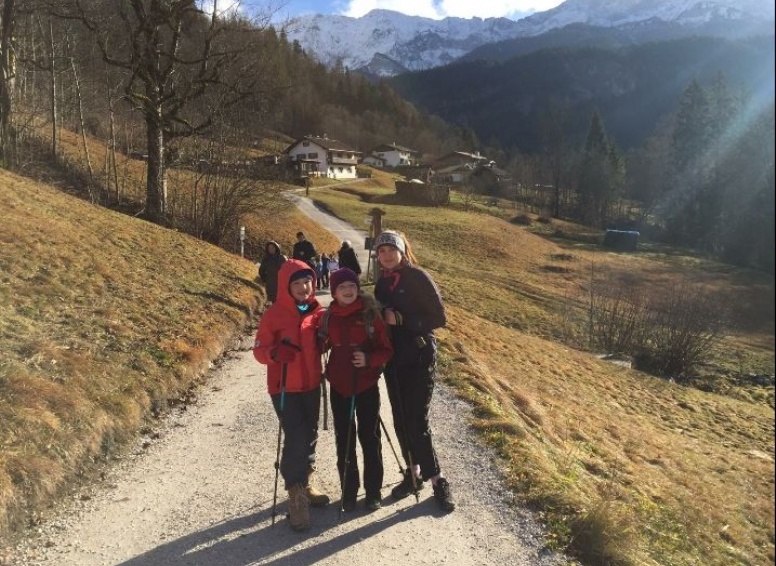 On the bus from the airport, there was a lot of anxious chatter as we made our way to our host school which was situated next to the grand Nymphenburg Palace in Munich. We were slightly nervous, but also excited about meeting our German partners.
We were led to one of the classrooms and introduced. Once I started talking to my partner, Carolin, in a mixture of German and English, we instantly got on really well. An hour later, I said good bye to my friends and went home with Carolin's family. Her mum and little sister were very friendly and after five minutes I was already having conversations with them and learning new German words. It was St Nicholas' Day, the tradition being to receive small bags filled with sweets, fruits and gifts. The mother had kindly made a bag for me which made me feel even more welcome.
The next morning, I was given a tour of the school and spent the first two lessons with my partner which I really enjoyed. It was great to be fully immersed in a German school environment and see the similarities (chemistry laboratory experiments) and differences (students do not wear uniform) compared to our own school.
We spent the weekend with our host families. At first, the thought of this was nerve-racking, but it was really fun and such a good experience to be completely immersed in the German language and environment. They took me hiking in the Alps on Saturday through the beautiful Partnach Gorge, and on Sunday we went to a modern art gallery where I saw works by some of my favourite artists such as Anselm Kiefer.
We had different trips planned for every day during the school week. Some of these included visiting the Barvarian town of Regensburg, seeing two grand palaces and going ice-skating in the centre of Munich. We also managed to visit many Christmas markets in the week which were one of my favourite things about the trip because Christmas in Munich had been a dream of mine for a long time- not to mention the fact that it snowed! On the first night my partner took me to a small Christmas market right in the middle of a castle and it truly was magical! (I especially loved the Kindpunsch)
I can honestly say that the trip was one of the best experiences of my life. My German has improved hugely and I feel so grateful to have met such amazing people, which made saying goodbye to my partner, her mother and her sister very hard. I look forward to when she comes to England and hope it will be just as good for her here.
Julia Zampronio Gurden, Year 10