SGGS School Production of 'Into the woods' - Book Your Tickets and Watch The Trailer Here...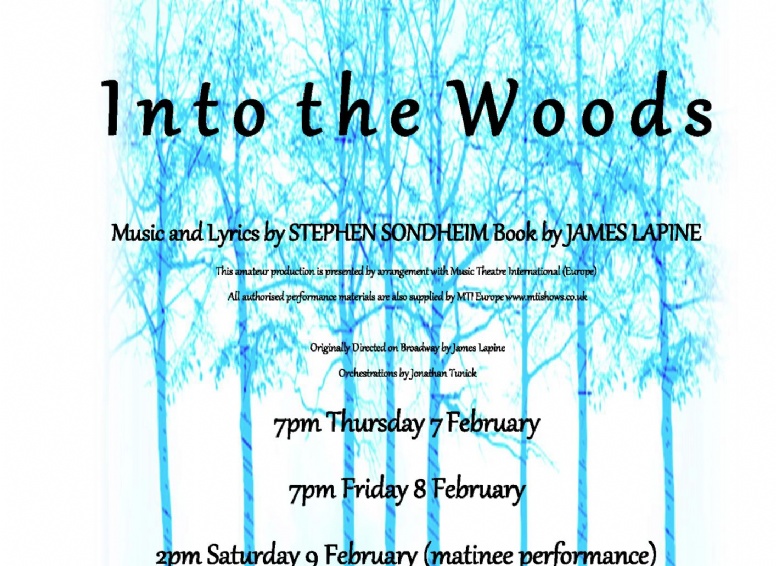 The SGGS Drama department has again created a fantastic production for our enjoyment.
A musical weaving together characters from a variety of fairy tales who then interact in a series of quests. Characters from Little Red Riding Hood, Jack and the Beanstalk, Cinderella and Rapunzel join forces to help a childless baker and his wife in their wish to begin a family.
This year, we are selling tickets through Eventbrite, which means that guests can book their seats in advance, giving you time to enjoy a pre-performance refreshment.
Performances:
7pm Thursday 7 February
7pm Friday 8 February
2pm Saturday 9 February (Matinee Performance)
7pm Saturday 9 February.
Book your tickets through Eventbrite HERE
PLEASE NOTE: THOSE NEEDING WHEELCHAIR ACCESS OR ANY ADDITIONAL ASSISTANCE, PLEASE CONTACT THE SCHOOL BEFORE BOOKING YOUR TICKETS.
Please see our trailer below: