SGGS Year 8 Know It All!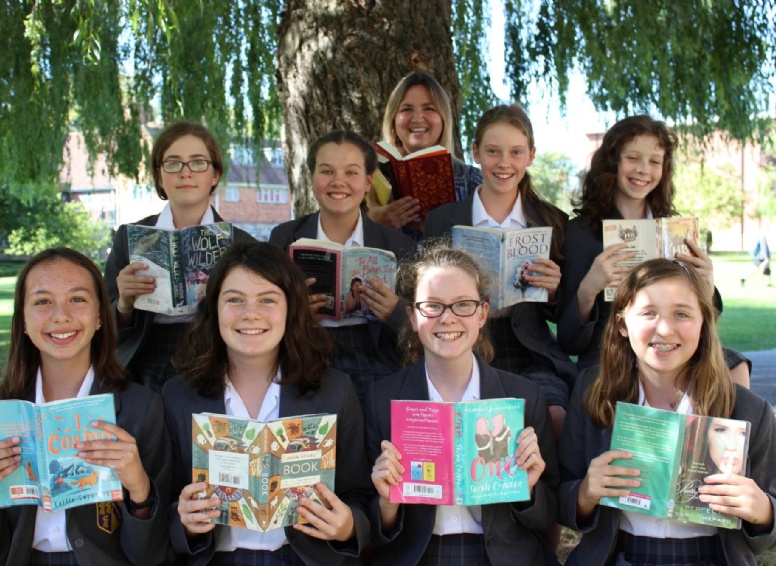 What's the Name of Rochester's Dog in 'Jane Eyre'?
Year 8's Formidable Lit-Quiz Team Know It All
Stratford Girls' Grammar School's Year 8 readers have got the bug. The reading bug. Weekly lunch time know-it-all sessions are illuminating G17 with Quiz Mistress Mrs Emma Bradley licking her literary teams into shape in preparation for this year's West Midland's Regional Kids' Lit Quiz.
Eight students from Year 8 submitted letters of application to the English Department with the final lucky team members comprising: Issy Baumfield, Molly Booth, Eloise Cooper, Heather Day, Elodie Hudson, Emilie Messett, Lucy Sartain and Mia.
Girls will spend the coming weeks practising their Quiz strategies in preparation for the Regional Heat of the competition to be held in November. Students will work in teams of four. They will compete against other schools in a high-pressured round of 100 quick fire questions testing their comprehensive literary knowledge. Categories as diverse as riddles and animals may form the basis of the questions.
When asked why Year 8 wanted to partake in the event – there was consensual agreement: a passion for the written word. "I love reading and I love quizzes," comments Elodie Hudson, "So I was really pleased to be picked for the team." When asked to confirm her favourite author she added, "It's impossible, there are so many!"
Such enthusiasm for the humble paperback appears to be SGGS's lexical secret to success. We wish the teams the very best of luck and will eagerly anticipate news from their Regional Heat later this term.