SGGS Students' "Excellent Preparation" for Youth Speaks Competition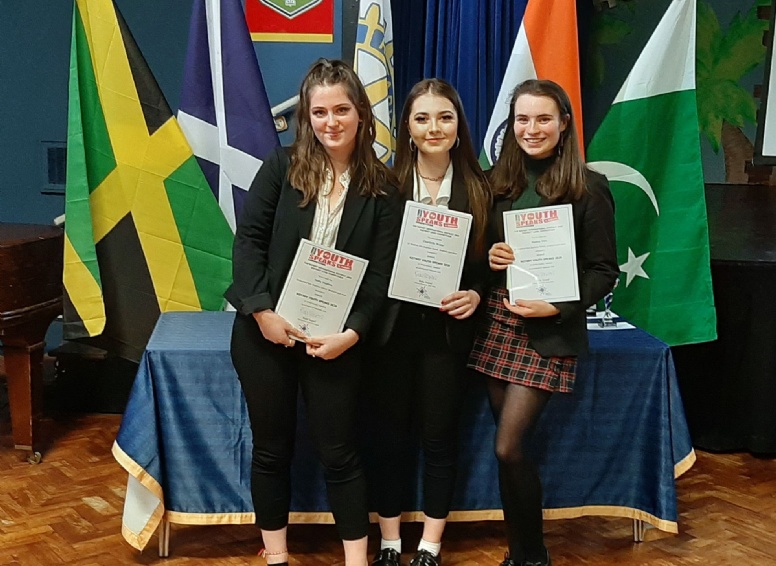 Congratulations to the three members of our Rotary Youth Speaks senior team - Charlotte Braso (Chair), Hanna Vine (Proposer), Holly Hughes (Opposer) - who participated along with 7 other senior teams at the District Level Competition on Saturday 8 February, proposing the motion: This House believes the UK is a true democracy.
The Rotary Club judges commended our students' passion and excellent preparation. At the event, we took the opportunity to talk to Senior Rotarians, including a Lord who was appreciative of our team's critical appraisal of the role of the House of Lords.
Our brilliant Year 12 speakers felt nervous and excited – this was a big weekend for all three students, participating in the competition as well as preparing for interviews on Monday as shortlisted candidates for Head Girl! Hanna Vine said, "It was a good opportunity to speak to other teams from a variety of Secondary Schools in the District and listen to the interesting topics being debated." These included 'Holidays do more harm than good' as well as 'Abolishing the monarchy', plus the Rotarians' preferred speech, which argued controversially that 'Younger generations do more harm than good'.