Avalanche of Votes Positions Lisa Williamson's Novel as Peak World Book Day Read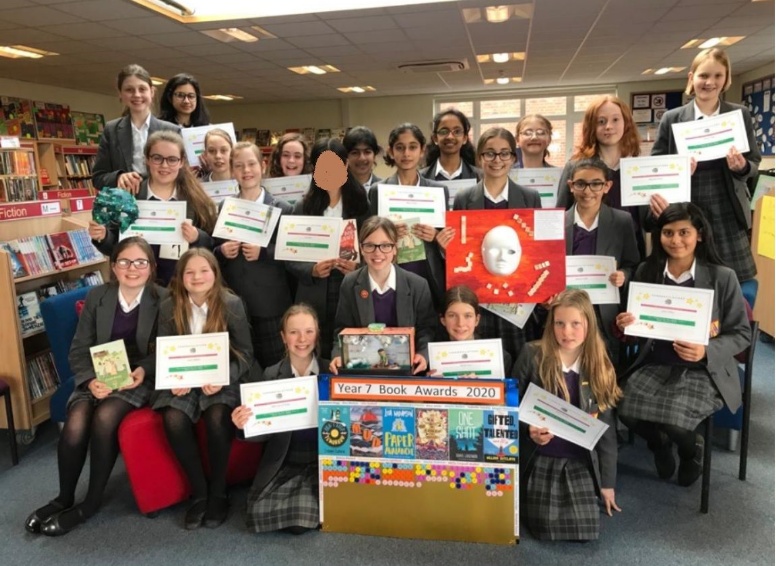 Stratford Girls' Grammar School Year 7s have been busily reading six newly published novels in order to discuss, ruminate and cogitate as to which is the pick of the literary crop.
As part of 2020's World Book Day celebrations the Library has been holding regular meetings where girls (who individually applied, by letter, to be part of the group) have been drawing up their bookish conclusions. Alongside their shared viewpoints students were invited to respond to their favourite book(s) through a creative task. Today, the library desks were brimming with sequinned masks, delicately foaming word collages and even a tray of decorated biscuits; each paying homage to the characters and themes of the novel that had most touched each reader.
Librarians Mrs Formby and Mrs Kendrick awarded prizes to students whose creative work was highly commended: Amelia, Aleeza,Lily, Zoha,Noor and Harneet with the following four girls being given the top awards for their outstanding contribution to the group and their final creative responses: Annabel, Sophia, Sienna and Izzy.
The winning novel; the one with the most SGGS votes (113 in total) was Lisa Williamson's 'Paper Avalanche.' The other five novels read as part of the Year 7 Book Awards were: 'Mud' by Emily Thomas, 'Don't Stop Thinking About Tomorrow' by Siobhan Curam, 'The Gifted and Talented and Me' by William Sutcliffe, 'One Shot' by Tanya Landman and 'A Pinch of Salt' by Michelle Harrison.