Year 10 Site Visit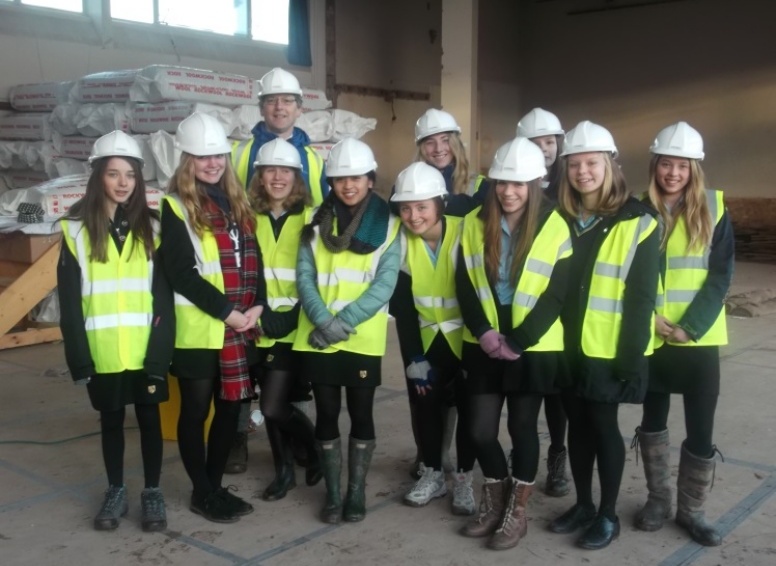 Year 10 DT students were lucky enough to be invited to visit the site of our new build just before Christmas...
They were given a tour of the buildings and shown how the layout of the building would be transferred from drawings onto the site using a Total Station. The girls were amazed at the accuracy required in order to ensure that all the steel work aligned correctly when it arrived on site. 'Near enough' is not acceptable: get the layout wrong and the steel work simply won't drop into place!
During their visit, the girls were tasked with using the Total Station to lay out a drawing. It turned out to be a Christmas Tree which they then decorated with a star! Many thanks to site manager Ian Tomes and Stepnells for a great visit – the girls had a fantastic time!
Significant progress has been made on our building since then, and we are extremely excited about the scheduled handover towards the end of the summer – watch this space!