Making The Most Of Online Opportunities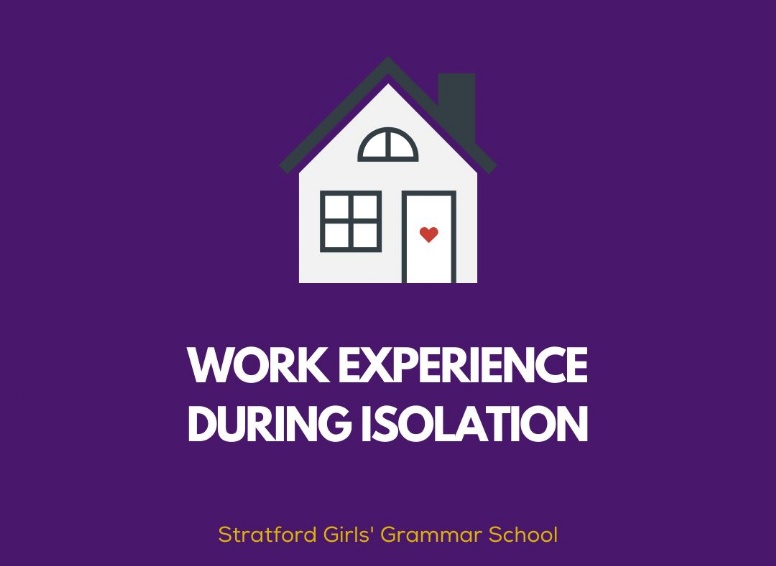 Normally at this time of year, Year 11 would be arranging work experience for after GCSE exams; with many students across Years 10 to 13 also taking advantage of school holidays to complete placements too. Unfortunately, due to social distancing measures, placements for this term have been cancelled. So, what can you do to find out about the world of work and develop your employability skills when you are unable to leave your home?
Make the most of online opportunities
There are still a number of online experiences that students can take part in from home. InvestIN, for example, provide career experience programmes in a live, online and interactive environment. Programmes available cover areas such as investment banking, engineering, medical, psychology, law, architecture, politics, film and entrepreneurship. SGGS students can also benefit from a 10% discount (full price £95) – please contact Mrs Pearson for our Partner School discount code.
Barclays Life Skills - Virtual Work Experience also gives a unique opportunity to gain experience in a company that you might not normally get access to. You'll get to see the inner workings of Freeformers, a 'digital transformation' agency, and actively work with different departments on one exciting project, helping them solve problems and complete real-life tasks.
Try a virtual tour
Some employers have created virtual tours so you can look around a workplace without leaving your home. Virtual Tours from Ipswich Opportunity Area Cornerstone Employers allow you to take a 360 degree tour around key businesses in the Ipswich area to get an idea of what it's like to work there. Or why not take a virtual tour around the Houses of Parliament?
Brush up on your employability skills
You may not be able to arrange a work experience placement at the moment, but you can reflect on your previous experiences and record examples of times when you have demonstrated skills through various activities. Find out more about key skills that employers look for here. Use the examples to help you describe your own activities and skills. Log into your Unifrog account and record these in the 'Competencies' and 'Activities' tools.
For parents, there are useful articles, such as this one , providing hints and tips on how to help your child continue to gain employability skills.
Take a course
There are a variety of online courses, many of which are free, which you can still access online. This three-week course delivered by the University of Sheffield Careers Service, for example, provides tools to help you succeed at interview and land your dream job or course place.
A MOOC (massive open online course) is an online course aimed at unlimited participation and open access via the web. If you're unsure of what you want to study at University, these are a great way of trying out a subject area. Completing a MOOC also shows your commitment to a subject or career area and is a great addition to your CV or application for university or employment. Take a look at the courses available through the 'MOOCs' tool on Unifrog.
Work on your CV
Success at School has a range of articles and tips about writing CVs and preparing for interviews. Why not have a go at starting or updating your own CV? Unifrog also has a useful CV tool that will help you build and save your CV for future use.