SGGS Scoops Second Place in Government-backed Eco competition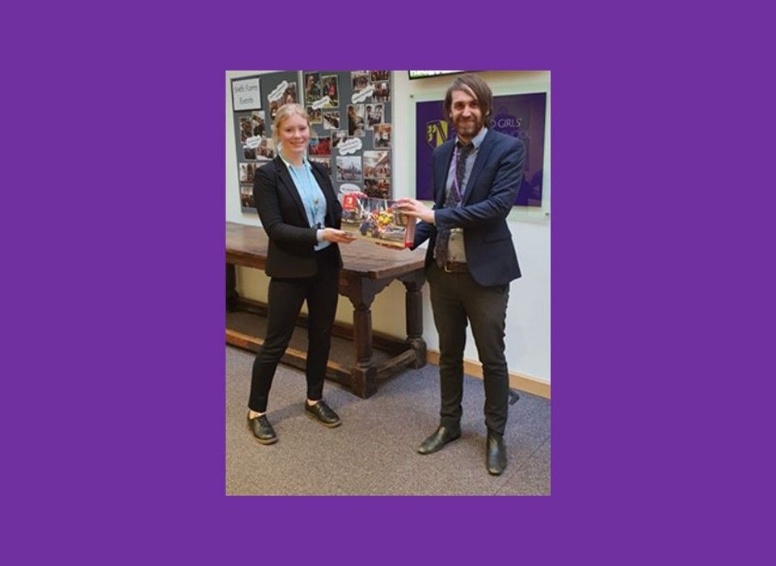 **PRESS RELEASE**
A student from Stratford Girls' Grammar School has come second in a government-backed national schools' competition.
Katie Phillips (Year 13) from Hatton, took part in the Eco Innovators competition - part of a Government campaign, 'Engineering: Take a closer look'. The campaign builds on the success of the Year of Engineering in 2018 and celebrates the world and wonder of engineering. It aims to inspire young people to understand the growing role EVs will play in the coming years and to see engineering as a creative and exciting career.
Launched at the end of 2019, the Eco Innovators competition offers students between 14 – 19 years old a platform to share their ideas through an exciting real-life project tackling climate change and air quality and empowering young people to create. They were tasked with creating a design for on-street electric vehicle charge points. The design had to be innovative, iconic and user-friendly, to fit in with the streetscape of the future.
Katie was one of eight students from Stratford Girls' Grammar School to submit their entries and amongst 1800 entries in total from 90 schools across four nations. She produced her design and rationale in three weeks, as part of her Engineering Enrichment Programme.
Stratford Girls' Grammar School will directly benefit from Katie's success, receiving some amazing prizes including a dual electric vehicle chargepoint installed at the school up to value of £3,000, an Electric Vehicle Experience hosted at the school, featuring a fleet of electric vehicles to explore, EV Simulator for pupils to find out what it's like to get behind the wheel of an EV and an EV-related education workshop for students. Katie has also personally received a Nintendo Switch and winners' certificate.
Katie, who has been offered a place at Lancaster University, was over the moon to receive the news. She said; "I was amazed to win second place! I never expected to be placed so highly in a national competition, and it has really boosted my confidence in my own ideas and abilities. I think in future I will look back on this massive personal achievement and be reminded of what is possible to achieve if you just put yourself out there. I am also delighted to have won these prizes for the school, and I hope it will act as a catalyst for a more eco-friendly/conscious school environment."
Stratford Girls' Grammar School is also celebrating the success of another student who did well in the competition, with Charlotte Dapp taking eighth place overall.
Luke Price, Head of Design & Technology at Stratford Girls' Grammar School, commented; "The Eco Innovators competition was a fantastic opportunity for our young engineers to engage in a creative and highly relevant technical challenge.  Not only were we extremely pleased that two of our eight young engineers attained winning entries nationally, it has also significantly boosted the profile of engineering endeavours within our school community!"