Leading Thespians Lend Their Support To Students Producing Lockdown Play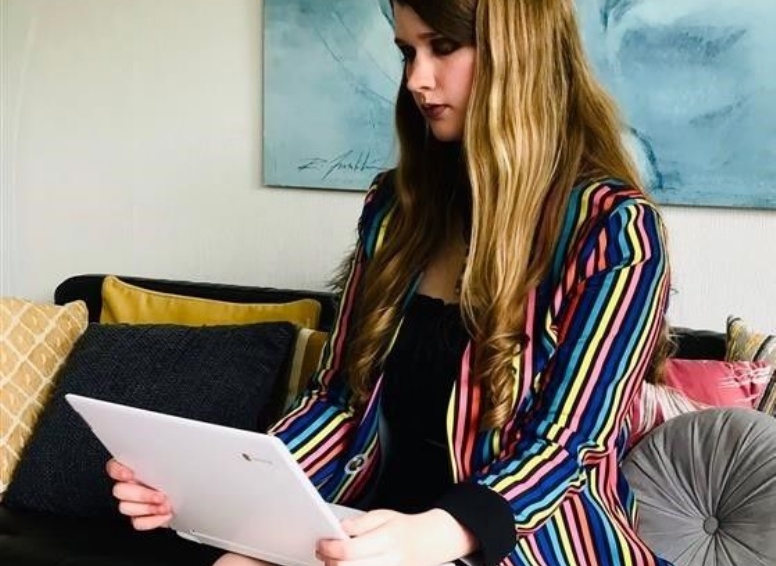 A school in Stratford-upon-Avon has been supported by some of British theatre's most distinguished and highly regarded members, ensuring student creativity is not stifled by isolation measures. Stratford Girls' Grammar School, based in Shottery, is a fully selective girls' academy state school and Sixth Form, consistently ranked as one of the top 30 state schools in the country.
Subjects that require collaborative and physical activity, such as Drama, are typically some of the most challenging for schools to adapt during the coronavirus pandemic. But this has not stopped Year 12 students at Stratford Girls' Grammar School from devising a new play all about the experience of living through this unique moment in time. The intention is for the students to perform their piece of theatre once they can return to school.
The initiative has been supported by Dominic Cooke, who directed Ironbark starring Benedict Cumberbatch, and Alexi Kaye Campbell, writer of Woman in Gold starring Helen Mirren and Ryan Reynolds. Both took the time to film and send messages of support to the students, as well as sharing their experiences of lockdown and giving helpful tips on how to devise a piece of theatre and write engaging characters.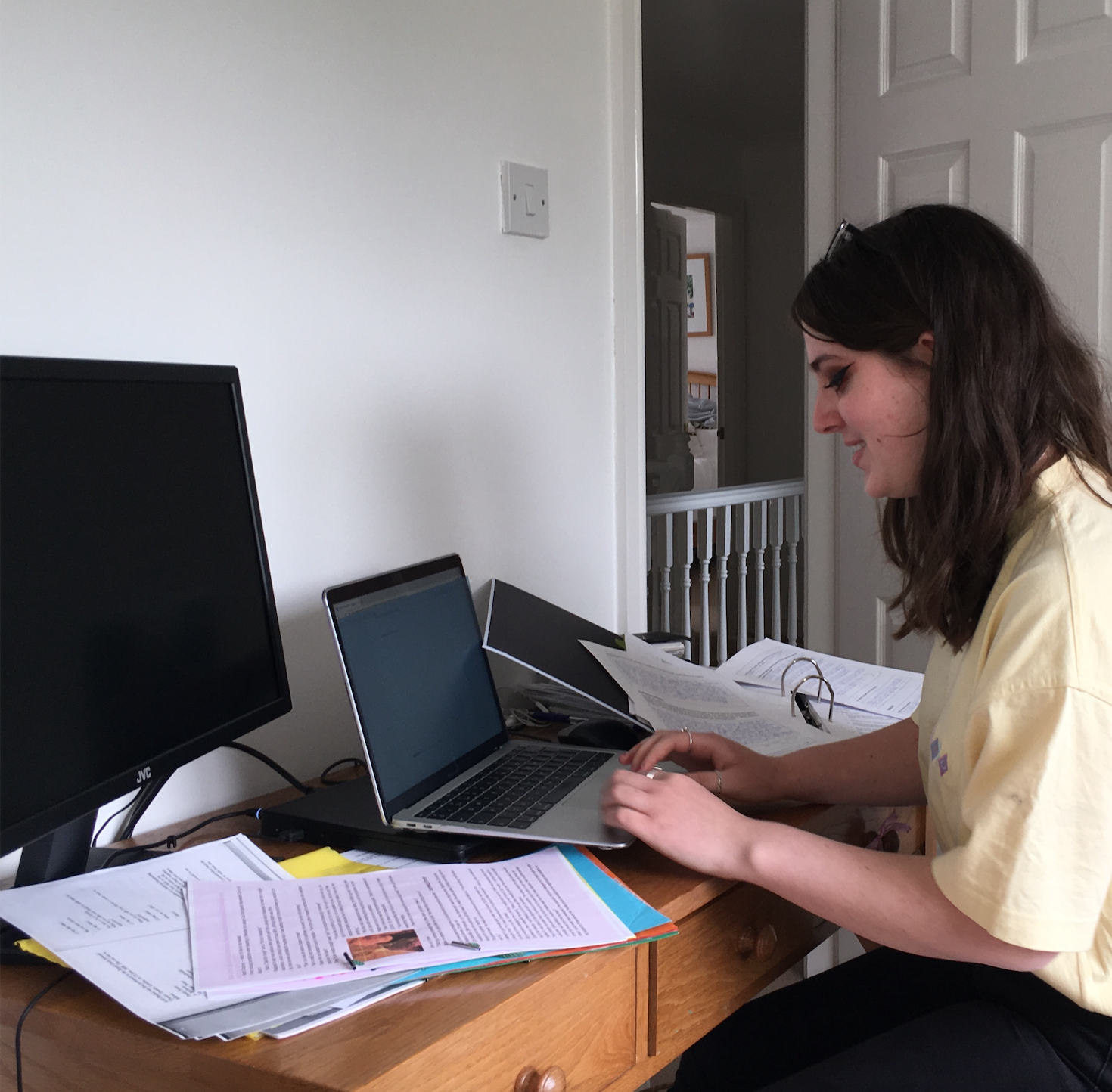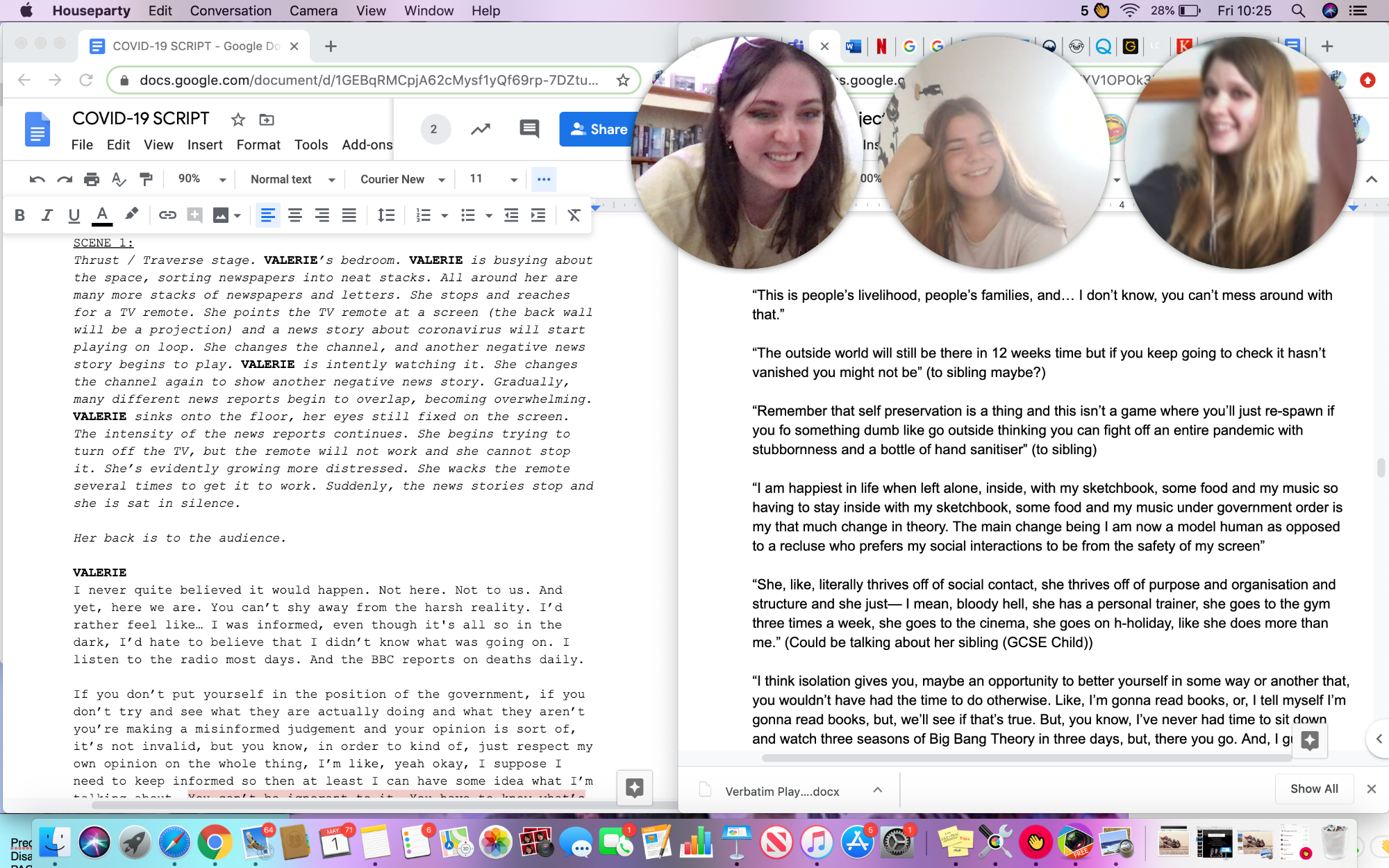 This was followed by a video from Jacqui O'Hanlon, Director of Education at the Royal Shakespeare Company (RSC). Jacqui shared some of her vast experience of what makes an exciting piece of performance art with the students and then went on to say, "It's fantastic to see Stratford Girls' Grammar School students responding so creatively to the current challenges. We know that this experience of lockdown can feel isolating and demotivating. But at the same time, we are also seeing an explosion of colour. We have never seen as many creative responses being made and shared by individuals, families, friends and strangers. That instinct to make for community is keeping us going and reminds us of the important role that theatre and arts have in making sense of our lives and the world we live in."
The A-Level Drama curriculum requires students to devise their own piece of original theatre, so teachers at Stratford Girls' Grammar School pre-emptively asked students to keep a diary of their initial lockdown experiences. Now, these thoughts are being shared with each other during group video calls to inspire the creative process. The students collaborate using software such as Google Docs, sharing ideas and merging research, as well as sitting together on video calls to edit scripts in real time.
Susan Frater, Joint Head of Drama at Stratford Girls' Grammar School said,
"Theatres in this country have only been closed a handful of times before, such as during the Plague and World War II. This is a unique point in history so we wanted students to make their own piece of theatre in response. We are pushing the boundaries of virtual teaching and thus ensuring we keep creativity alive. The interest and advice from professionals within the industry has been invaluable and we are extremely grateful for all of their support".
The ability to produce a play during lockdown is just one of many initiatives Stratford Girls' Grammar school has rolled out recently. Within one week of lockdown measures being announced by Government, access was provided to revision resources on the school website, interactive lessons held via Microsoft Teams and PE exercise lessons delivered remotely. The school continues to provide communication and updates to students and parents through letters, apps, social media channels and via its online blog.