SGGS Student Secures 1 of Only 20 Places Available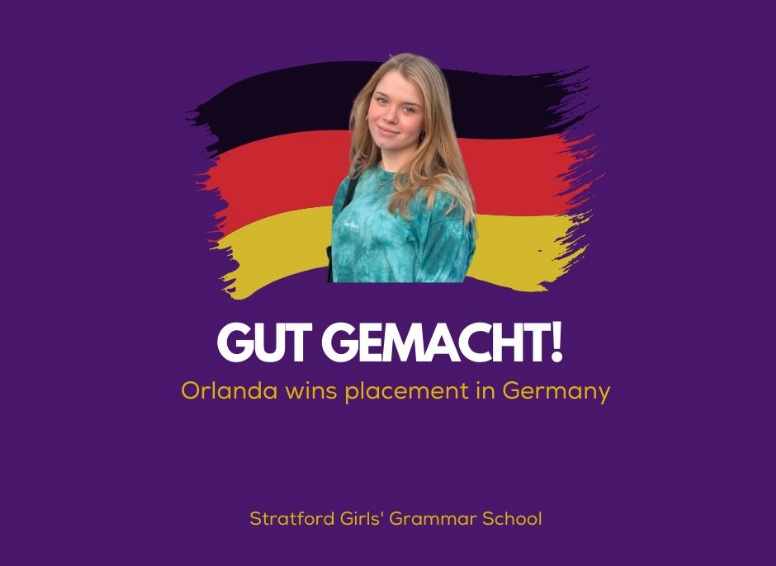 A-level student Orlanda Stephens has secured a sought-after two-week work placement in Schwäbisch Hall, Germany. She is one of only 20 students from across the country to have won a fully funded place on the programme awarded by the Goethe Institut London.
The town of Schwäbisch Hall is a hub for learning, attracting close to 2,000 students every year from around the world to study the German language. A number of companies and organisations in the town host students to introduce them to the world of work and help them understand the practical details of their profession.
The students taking part in this work experience programme, including Orlanda, will join a small or medium-sized company and use their language skills to take part in daily operations. Each afternoon, a cultural programme will give insight into discovering local surroundings and diving into German culture.
Orlanda said, "When I got the email saying I had been accepted for the work experience placement in Germany, I was overjoyed! I had always hoped I would receive a place but it was still a huge shock. I have fallen in love with the German language and German culture. I am very grateful for the opportunity to improve my language skills in a working environment, alongside others who are also passionate about the language."
Liz Stringer, Head of German at SGGS, says, "This is a great example of the fantastic opportunities available to student when studying Modern Foreign Languages. Orly has done amazingly well to win a place on this scheme and we are all excited to see how she gets on."
Currently scheduled for October 2020 it is possible this event will be postponed due to COVID-19. We will update our blog with more information once Orlanda has been able to complete her experience.