Celebrating National Poetry Day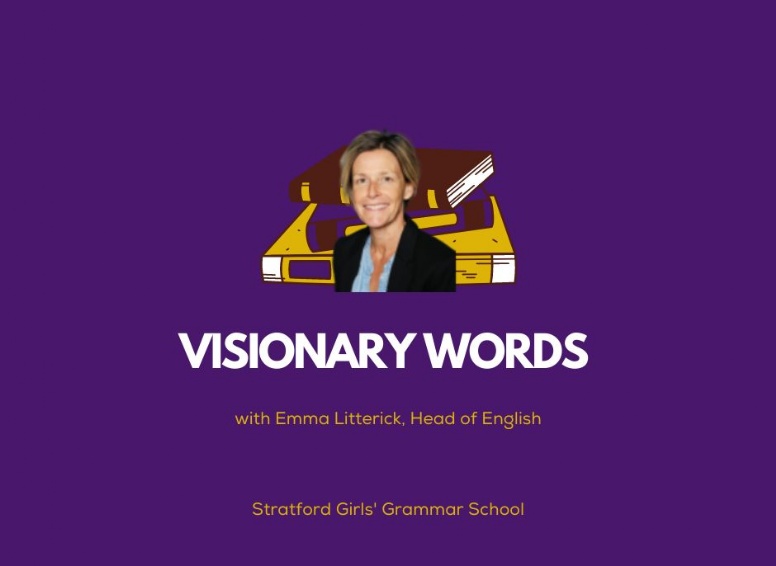 In our latest blog, Emma Litterick, Head of English, shares some of the activities and lessons students took part in as part of National Poetry Day.
Over to Emma…
Many adjustments have been made to school since returning after lockdown, but everyone at SGGS is enjoying the normality of being back. Part of that shared normality is enjoying the same celebrations and enrichment events that we look forward to participating in year on year.
National Poetry Day is an annual celebration that encourages students to enjoy, discover and share poetry. Founded in 1994 by the charity Forward Arts Foundation, the day is supported by the BBC, Arts Council England and leading literary and cultural organisations, alongside booksellers, publishers, libraries and of course, schools.
At SGGS, over 360 students across Years 7, 8 and 9 wrote poems using the umbrella theme of 'Vision' as their guiding literary tour de force. The English Department asked all of these students to write their own '24/7 poem'; consisting of 24 words written in 7 minutes. They had to use the same title, See Through My Eyes, as their inspiration and create an original response. Students in Years 10, 11, 12 and 13 were also encouraged to take part and enter a poetry competition judged by our own Sixth Form Young Writers Group leaders, Evelyn, Briony and Jess.
The English Department are assessing the contributions that have been made from both the upper and lower school entries, with a winning Poet 'Maker' set to be announced from both categories shortly. These two girls will become the designated poetic voice of the school community for the forthcoming academic year.
Word choices
Preceding the writing of these poems, SGGS students engaged in lessons where they experienced a Surrealists' Poetry Game, to get into the groove of using words carefully and precisely whilst simultaneously creating abstract effects. The girls were given a series of images to inspire the process of empathy and expand their understanding of engaging with another point of view. This was a timely way to promote creativity and also enabled students to capture the voice of those who are notoriously underrepresented. We explored the fine detail of word choice and word placement, such as how one colon, ellipsis, capital letter or a word placed on a line by itself, creates specific effects in the world of poetry. Students also considered the poetry of Emily Dickenson before embarking on their own creative challenge.
The big day
On Thursday October 1st, National Poetry Day began with a whole school live streamed assembly from the English Department. The theme of the assembly connected visionary rapper Stormzy with the visionary artist William Blake. Through this discussion, the concept of poetry as both mirror and light to society was explored.
In addition to this event, members of staff shared their favourite poems by printing and posting examples all over the school site. This enabled the whole school community to see which poems have been significant in the lives of the teaching staff. From Mrs Kendrick's favourite, On Marriage by Kahlil Gibran, to Mrs El-Bekai's choice, Lands by Nayyirah Waheed, or even Mrs Burdett's Lose Yourself by Marshall Mathers II; the range of poems has been both exciting and personal.
We have been delighted with the enthusiasm and creativity on display in the build up to, during and after National Poetry Day. The engagement with activities and quality of submissions for our competitions has been fantastic. We look forward to revealing the results with you all very soon.