Mrs Steele's House: Phoenix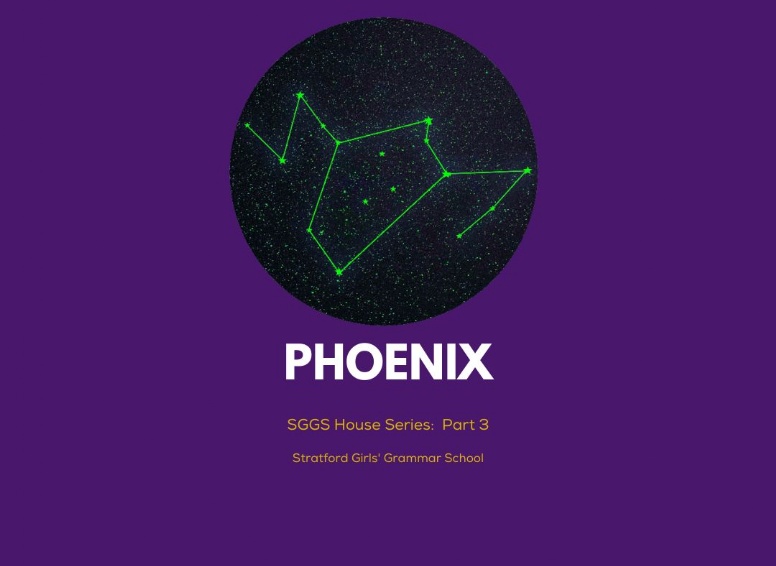 In the third part of a four-part blog series, we explore what it means to be a member of each SGGS House. Next up is Phoenix, as told by the current House Captains, Millie and Emma.
"Still we rise"
Being part of Phoenix House means being part of a supportive and caring community which is based on the belief that we are stronger together. Although we may not win every competition, Phoenix House is resilient and believe that we can work together and rely on each other whatever the challenges that we are faced with. This resilience and strength is even shown through our motto "still we rise". This is what we think makes Phoenix House the best.
As House Captains, it has been lovely to back in school and communicate and engage with Phoenix House again. Although virtual school enabled us as a house to connect and feel the sense of community of Phoenix House, being in school has made that even stronger. We have also really enjoyed being able to meet our new Phoenix Year 7 group, at a safe distance, and make them feel welcome and a part of our house. We enjoyed taking the opportunity to meet the new Year 12 members of Phoenix during a coffee and cookie session, which was great fun!
Rising to the challenge
The lockdown was a hard time to start our roles as house captains, but we had to rise to the challenge. We tried to engage with students by a series of videos made by the house captain team. This includes our version of "Our House" which helped to keep the house spirit going. As Phoenix House Captains we wanted to try and help students engage with their students, we did this by asking the tutors for a recipe that they love. We compiled these and hoped that students took inspiration and maybe even tried a few recipes. We did this to make Phoenix House feel connected despite being apart.
New term, new ideas
The first half-term has seemed to have flown by. But we have been very busy, we have run an acronym competition in which we received 25 amazing submissions and it was so hard to decide upon the winner, but we believe that the winner really represents what it means to be part of Phoenix House. The winning acronym was Perfect House Of Enthusiasm Niceties, Individuality and eXcellence. The first half term has also seen the launch of house council, which we are really excited to be able to connect with Phoenix House again and make sure that everyone has their voice heard and represented.
We are so excited for everything we have planned for the rest of the year and look forward to working with everyone! Hope you all have a great half-term.
The final instalment in the House blog series will be uploaded next Tuesday. Missed the last two? Found out all about Cygnus here and Orion here.