Students' Review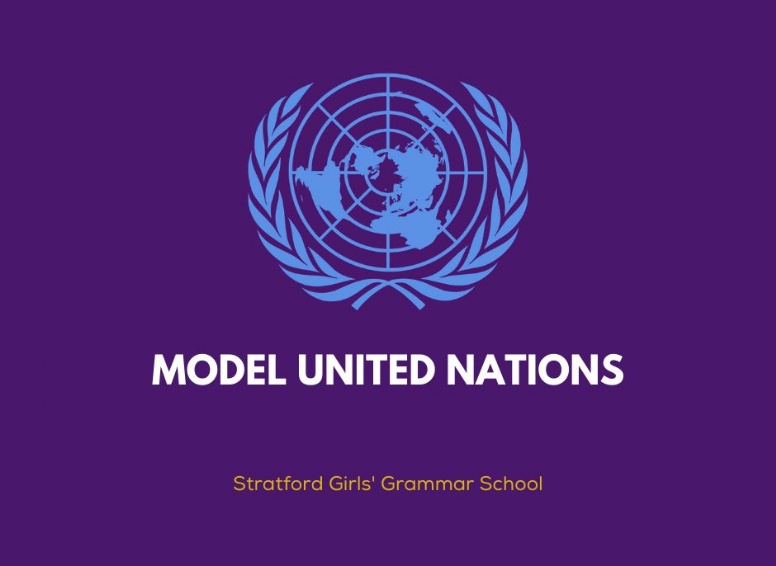 Model United Nations events allow students to develop their understanding of global issues, to hone their debating skills and learn how to negotiate, compromise and come to agreed resolutions on some of the world's most pressing issues. 2020 marks the third year that SGGS students have taken part in the Oxford Global MUN and, for the first-ever, the annual conference was held in an entirely virtual environment.
In our latest blog, we hear from some of the students who took part and hear how they immersed themselves in research, public speaking and teamwork.
Juliet Donajgrodzki
Encouraged by attending the SGGS MUN club (briefly run by a group of Year 13s a couple of years ago), I was really eager to attend the conference this year. MUN is widely recognised as an opportunity to improve communication, leadership, critical analysis and public-speaking skills. Strengthening them would not only prove useful in my A-Level studies but will stand me in good stead for other opportunities and challenges.
From DISEC (Disarmament and International Security Committee) to UN Women and the Press, MUN is divided into a broad range of committees. This is the forum in which you represent the interests of an assigned country while debating a suggested topic to pass a resolution. My committee, SOCHUM (Social, Humanitarian and Cultural Committee) focused on 'Promoting the Rights of Minorities and Indigenous People'. Before the event, we were given areas of suggested research to prepare a Position Paper (a document outlining your country's position on the debate topic). Both in the main committee and in the smaller blocs (with your allies in creating a resolution), you have the opportunity to be involved in interesting and often challenging debate.
At times it was difficult to promote views that may not have been my own but being able to adapt to this, listen to the views of others and work constructively towards a solution has made me so much more confident in my capability of leadership, communication and teamwork. The international reach of MUN is one of the things that makes it such a unique experience with delegates from 44 different countries around the world taking part.
MUN epitomises the kind of support I have received throughout my time at SGGS in that a unique world of opportunities is open to me. I believe it is a true reflection of a culture which values enrichment as crucial to students' personal development and that even through a global health crisis, an amazing opportunity like this was on offer and I received so much encouragement and support throughout. A big thank you to Mr Giles and all those who made it possible. I'm looking forward to next year's conference already!
Hanna Vine
I've been a member of the Model UN club since starting Sixth Form, so the conference was almost like the end goal! I've always been interested in the United Nations and the work they do in ensuring Global Security, Prosperity and Development. Learning the process that goes on behind the news articles and resolutions was an incredible experience and has certainly left me more knowledgeable about the institution. In this year's conference, I was representing the Wall Street Journal under the Press Committee.
It was certainly odd to be engaging with the debates and delegates via Zoom private chat, though the people were still as lovely as ever. Being online worked a lot in the conference's favour – yes, there were some teething issues at first, but the number of different delegates globally that were able to access the event due to no longer needing to travel certainly outweighed this.
The debates in the World Trade Organisation (the committee I was reporting on) centred around aiding LEDCs, Veto Powers and The Appellate Body. Throughout the day, I narrated on any significant events, producing many 'breaking' reports; whilst not working on this, I was busy writing up a lengthier commission piece from a headline chosen at the start of the day. These were quite hard, especially as I was writing on behalf of a paper whose views do not necessarily align with my own.
I want to pursue a career in political journalism, so this was possibly the best experience I could have hoped for in my last year at SGGS. I met so many kind and inspiring young people that have helped me to grow. I was out of my comfort zone at times but I am so glad I pushed myself in this way. SGGS encourages all students to get involved in enrichment opportunities they're excited by (and there's certainly enough to pick from!!). The clubs offered at school are helpful in so many ways; not only can you learn and refine, but you can also make friends you may never have otherwise met. I'm so grateful to be at a school that fosters this passion for extracurriculars.
Elle Rux-Burton
I represented Canada in the UNHCR (United Nations High Commission for Refugees) committee. I originally signed up for Model UN because I'm very passionate about politics and international relations and I felt that this would be a great way for me to develop my interests. I was also keen to learn more about the relationships between countries and develop the art of diplomacy and skills of debate. This also seemed like a really good way to reduce my fears surrounding public speaking and gaining more confidence generally.
The virtual aspect made the conference a bit more comfortable as it could be done from your own homes with all the resources you may need immediately available. On the flip side, it made the conference slower and impacted on the relations formed between delegates. The conference was organised through continually returning to the General Speakers List (GSL) where any delegate could ask to add themselves. I added myself quite quickly and this boosted my confidence as it demonstrated that speaking in front of everyone isn't something to be afraid of.
The unmoderated caucus' we're some of the highlights of the conference as they allowed you to collaborate with countries of similar positions to yours and form resolutions. The biggest challenge came on the Saturday afternoon of the second weekend when we were very close to passing our draft resolution and a crisis suddenly required emergency resolutions, which all ended up failing in the vote. This was stressful under the time pressure and it felt very dissatisfactory to not able to pass a resolution. My favourite part was definitely when my bloc presented our draft resolution to the committee and when it was voted into place. This rewarded us for all of the hard work we had put into forming it in our unmoderated caucus'.
I think the Model UN conference is definitely representative of the kind of enrichment we offer as a school and demonstrates the politically active nature of SGGS. The Model UN conference and club goes hand in hand with other opportunities such as the Amnesty club and the Politics club which would normally be running. Model United Nations was a brilliant experience for me which not only helped me with my public speaking and debating skills but also educated me on the difficulties of communications between countries and the need for diplomacy within these.
Kitty Gordon
I came to SGGS Sixth Form from a school that did not offer the opportunity to go to MUN. When I heard about it, I thought it'd be a great opportunity to get involved and meet new people, especially as I was an external, so it was important to me to get as involved as I could with extracurricular options.
Overall, the event was a great learning experience. I thoroughly enjoyed it, perhaps felt a little underprepared at the beginning of the week but as it progressed, I understood what I needed to do and soon caught up. Meeting other students from around the world was interesting, we were always interested in what time it was where everyone was. We now have an Instagram chat with everyone from our committee which is great and we're looking forward to hopefully seeing each other properly next year.
The event was really well organised especially considering it was over zoom, there were a few technical issues, but I think that was more the delegates rather than organisation issues. They had thought of nearly everything- including how we could show we wanted to speak and voting mechanisms. The highlights for me were meeting new people and beginning to understand how a legislature can be passed. Writing the position paper taught me so much about my topics and my committee, it was great preparation for the conferences. We did eventually pass our resolution which was a big success for all of us as we faced so many challenges in passing specific clauses and arguing over tiny details.
Because my committee was COP 26 when it came to voting it had to be unanimous, which was challenging when only one or two people voted against. It became frustrating as we all wanted to complete the resolution. Having MUN as an enrichment opportunity was extremely useful and I definitely want to go again next year. This experience gave me an insight into the competitiveness and standards that there are at conferences and places like that, almost giving me something to aim towards. I am always looking for experiences I can add to my university application forms, so this was a very useful event to take part in from that perspective too.