BASE Competition Finals in London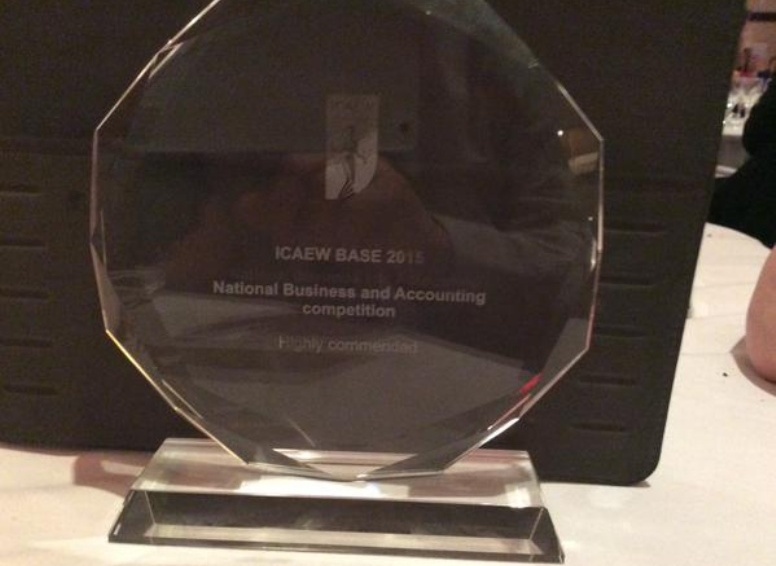 On 25th June, 3 Business and Economics students from Shottery joined with 3 more from KES to take part in the national finals of the BASE business competition.
Back in March at the regional heats, the Stratford Grammar School students had beaten off stiff competition from 20 other teams in a tough business tournament which saw them reviewing a case study and then finally presenting their ideas for business strategy to their fellow contestants. There were also some challenging questions from the panel of judges.
The National Finals in June involved over forty teams from around the UK, each of whom had won their own regional heat. All the teams congregated at the Metropole Hilton Hotel in Birmingham for another tough round of business cases and presentations. Our team performed superbly, demonstrating their flair for innovative ideas and their ability to formulate them into an excellent presentation.
The awards were not until the evening, when we were all treated to a reception, dinner and wonderful evening of entertainment. We are incredibly proud to say that the Stratford Grammar School team finished in the top 8 and were awarded a Highly Commended glass trophy along with a business workshop as their prize.
A fantastic night was had by all. Huge congratulations to Adele Cook, Daiya Dhillon and Monica Kilminster - you were amazing ambassadors of our school.