What You Need To Know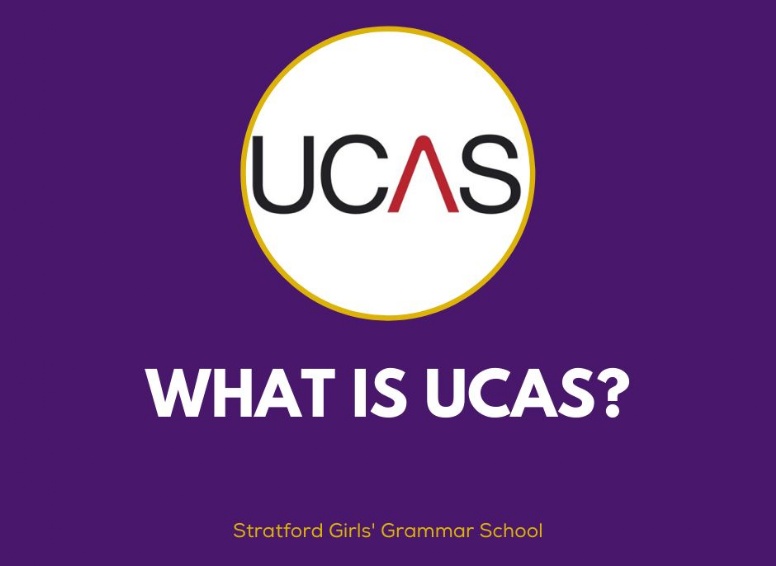 As the UCAS application deadline approaches, Jo Pearson, Careers and Work Experience Coordinator, shares her valuable insight into the entire UCAS application process at SGGS.
Over to Jo...
UCAS stands for the University and Colleges Admissions Service and is the undergraduate admissions portal through which all university applications are made. Part of UCAS's role is to guide prospective students (plus parents and advisers) along the right route, giving them support and advice to make an informed decision about their future.
The UCAS website is a useful resource with lots of information about courses, entry requirements and more. It is also a host to many articles about applying to university and conservatoires, as well as providing information for those considering apprenticeships, gap years and other alternatives.
The UCAS process at SGGS
Here at SGGS, the process begins in the summer term of Year 12 when students can begin building their UCAS profile. During this term and into the start of Year 13, students are informed about their options post-sixth form via Teams meetings, assemblies and PSHE lessons. Each session will cover the stages that students will follow throughout their application process, starting with choosing universities and courses.
Typically, students can choose a maximum of five courses, which means you can apply for five different courses at different universities or five courses all at one university. Some universities have exceptions however, such as Oxford and Cambridge, who only accept one application and limit the choice of courses to four in the veterinary science, medicine or dentistry fields. We encourage our students to begin researching as soon as they can to allow them the time to visit open days, discover what student life is like, attend taster webinars and ultimately narrow down their options.
How to stand out
SGGS provides sessions that focus on how to write personal statements. For this year's prospects, we ran a personal statement drop-in in August as this is the most important stage of an application. It is important to remember that this is where to sell yourself and your amazing attributes. A strong personal statement will showcase your personal and professional achievements and provide examples of when you have gone the extra mile to make sure you stand out from other applicants. This statement is limited to 4,000 characters so take your time to get it right.
Alternative sessions with teachers and support staff also include advice on completing student finance and student accommodation applications. Students can meet with the Head of Sixth Form, Sixth Form Administrator and/or Careers Adviser throughout the UCAS process for support with decision making and help with personal statements.
How long do I have?
Students should aim to complete their UCAS applications by the end of their Year 13 Autumn term (October for Oxbridge/MDV, November for general applicants). On completion, teacher references are added, and student personal statements are reviewed by the Sixth Form team. Final applications are checked with students and sent to UCAS before the end of term.
The general UCAS application deadline is Friday 29th January 2021. (Note that it has been extended from the 15th due to lockdown.)
For further information, visit the UCAS website here.