Shottery Amnesty International Group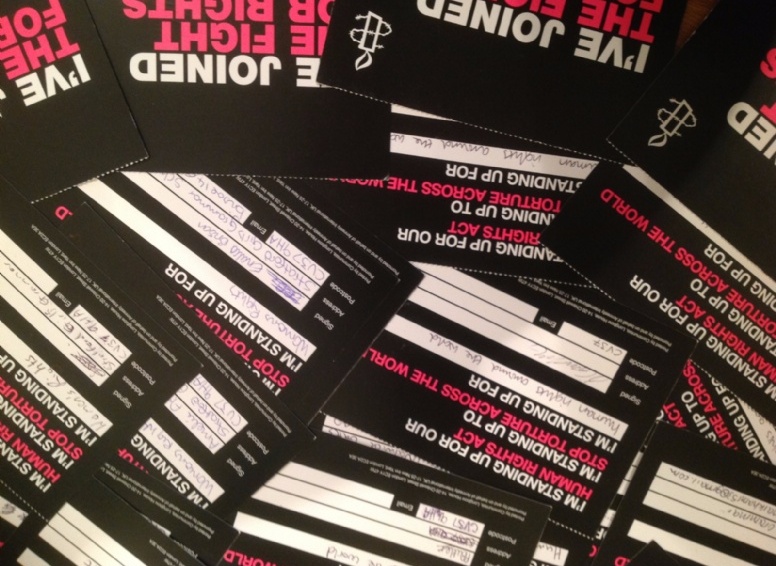 In June, the Shottery Amnesty International Group wrote to our local MP, Nadim Zahawi to voice their concern over the proposed plans for the Human Rights Act. We are awaiting his reply - watch this space!
Dear Nadhim Zahawi
We have attached 120 I've joined the fight for rights cards all signed by students here at Stratford Girls Grammar School. As these cards illustrate, we are all deeply concerned by the plans in the UK to get rid of the Human Rights Act.
This Act has achieved so much regarding the rights of every person in the United Kingdom, and the Government's plan to replace it with their British Bill of Rights and Responsibilities threatens this great legacy.
We have been so fortunate to have this act which gives further effects to the rights and freedoms under the European Convention on Human Rights, when the fundamental freedoms of so many around the world continue to be ignored.
We hope these cards demonstrate our passion regarding the scrapping of the Human Rights Act, and that you too will join us and stand up in the fight for rights.
We look forward to your response.
Yours Sincerely
Stratford Girls Grammar School Amnesty International Group