Creative Writing success for SGGS student Becca Smith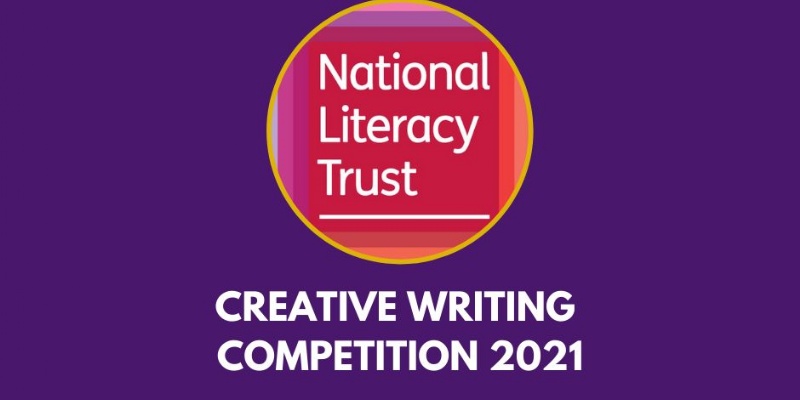 In our latest blog, we showcase a creative writing piece by Year 7 student Becca Smith, who recently entered and won a national writing competition.
Earlier this year, the University of Birmingham and the National Literacy Trust jointly produced a story writing competition with the topic of 'Heroes and Heroines'. The competition was open to students across the UK aged between 9 and 14 years old, offering the opportunity to engage with creative writing and encouraging the independent creation of fictional characters. The aim if the partnership was to spread awareness of the importance of storytelling and literacy at every stage of life. Participants were also challenged to write gripping depictions of their characters that hooked would-be readers.
Over 500 entries were submitted, but it is with great pride we are able to share that the winning story of the Creative Story Writing Competition 2021, was Stratford Girls' Grammar School student, Becca Smith.
Becca's extraordinary story "She" impressed the judges and subsequently won her 1st place and the top prize of an iPad. Her submission was also published on the Birmingham Stories and the University of Birmingham webpages that are utilised by researchers to analyse the language of studies.
Comments on "She" from the judging panel, made up of various published authors, included:
"It does everything you want a story do it, it has dialogue, description, plot, great characterisation"
"The writing is incredibly mature"
"The story totally nails the task"
"The story really resonated with me … a great story about self-confidence and individuality"
Congratulations to Becca for her fantastic achievement! If you would like to read her winning entry, please see below:
"She"
Drowning in solitude, she plodded down the dimly lit street, the smell of rain on the pavement flooding her conscious. Delicate beads of water lay atop her dark sea of curls, like billions of stars in the inky sky. Her vision was clouded with fettered tears, boundless chains of insecurity tugging away at them. She couldn't cry. Not here. Not now. Not ever.
Abruptly, a red flash of light struck the ground, leaving behind a tattoo of ash on the concrete. The girl stopped in her tracks. She could recognise that laser from a mile away. A floating, caped figure with skin like mocha danced around her, roaring with laughter. 'You should look up once in a while so you can actually see what it's like to fly.'
'Please go, Miles,' she whispered shakily.
'Sorry princess, I didn't quite catch that,' Miles sneered.
'Leave me alone,' the girl mumbled, a bit louder this time.
'What are you gonna do, punch me? Oh please, I could throw you halfway across the planet if I wanted to. I'm glad you don't have powers; you'd be more of a failure than you already- '
'Don't flatter yourself, Miles.' She glared at him. Miles' expression changed in the blink of an eye, and his feet were now placed on the soaked pavement.
'What did you just say?' he hissed, edging closer and closer to her so she could see her deep, brown eyes in the reflection of his red pupils.
'N-nothing,' the girl murmured, her pale cheeks turning the colour of his cape.
'That's what I thought,' Miles snarled, looking her up and down like a magazine cover. Suddenly, he gave her an immense shove, sending the girl thirty feet backwards into a crumbling wall. Everything slowed down; a cold pool of fear rippled through her body as she watched the dark figure seep back into the gloom. Suddenly, she hit the wall with a thud, knocking all the wind out of her like a popped water balloon.
…
She was nothing special. An observer in a world full of contenders. She lived in an age of heroes- humongous hunks of muscle with super-strength, to spotted nerds: schoolboys by day, top secret agents by night. Everyone had a power. Everyone except her. Her friends had abandoned her because of it. Her father left because of it. Her mother died because of it. She didn't know if she stood out from the crowd or loitered in the shadows.
…
The girl awoke with a jolt, her head spinning like a whirlpool. 'Agh…' she groaned, clutching her head with a scratched hand. It was raining - hard - so hard that it stung her cheeks. Her eyes darted around franticly, scanning her surroundings. The sky was jet black- speckles of stars occasionally peeking through. She was still slumped against the wall- how long had she been there? There was no time for questions; she had to get back to the orphanage. Curfew had probably passed hours ago. Clumsily, the girl stood up, grasping onto the wall for support. Dipping in and out of consciousness, she staggered across the uneven backstreet tiles.
Suddenly, her foot slipped, leaving the girl shaking on her hands and knees. She stared at her dirty, bruised face in a murky puddle, tears of desperation streaming like waterfalls down her gaunt cheeks. There was no coming back. She was an outsider. There was nobody left to save her now.
A spark glinted in her heart, for just a moment, and disappeared into the depths of isolation again. 'Nobody left to save me now…' she whispered under her breath. Her eyes sparkled in the clouded water - just like her mothers did. Before she knew it, a smile slowly swept across the girl's face. She didn't need to be saved. She wasn't a damsel in distress, waiting for her Prince Charming to come and rescue her. A small orange flame ignited in the furnace of her heart once more as she steadily stood up. She had been through so much in her life, and somehow managed to pull herself through, with a shy smile, every time. She didn't need any powers to be a hero. A warm glow emitted from inside her as she began to walk, the rain pounding on her. Then she began to run, run as fast as she could, throwing her arms up in the air and laughing with all her soul. She was her own hero.