Third Place for Year 7's National Reading Championships Team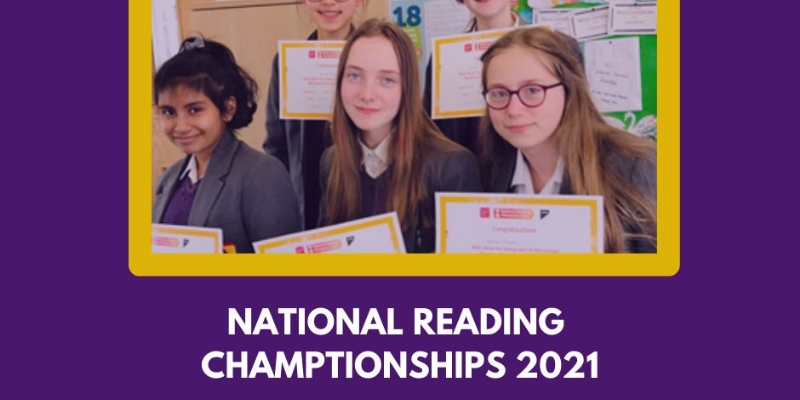 Congratulations to Year 7 avid readers: Lavinia Gänsicke, Izzie Cohen, Rosanna Radomski, Emma Pang and Saanvi Patankar who took part in the West Midlands Regional Heat of the National Reading Championships Competition on Tuesday May 4th.
SGGS girls against teams from thirty-four other schools across the region. Answering one hundred questions on topics as varied as 'Blast from the past' to 'Villains' to 'Myths and Legends' students were asked rapid fire questions by quiz master 'Mr Dilly' who lightened the tone with jokes, literary fun facts and even some dancing!
Our Year 7's did a superb job maintaining full concentration for what proved to be a pretty intense experience as the clock ticked leaving little time between ruminating on the questions, inputting the data and sending in the final answer sheets.
Coming third against students who were a year older proves just how well-read SGGS students are. The team were rewarded with certificates and sweets for their efforts. They will also receive a commemorative bookmark and £10 book token each from the National Literacy Trust.