Year 9 weave their way to RSC costume exhibition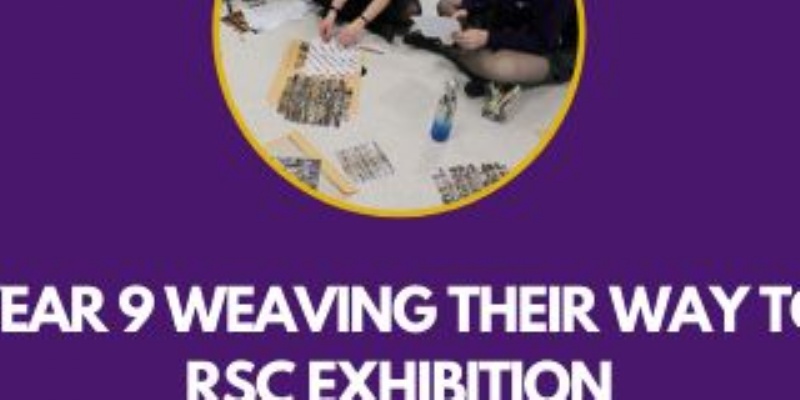 In this week's blog, Miss Caldwell, Joint Head of Drama, shares some insight into a recent workshop undertaken by Year 9 and shares how this will lead to an exhibition costume for the Royal Shakespeare Company.
Over to Miss Caldwell…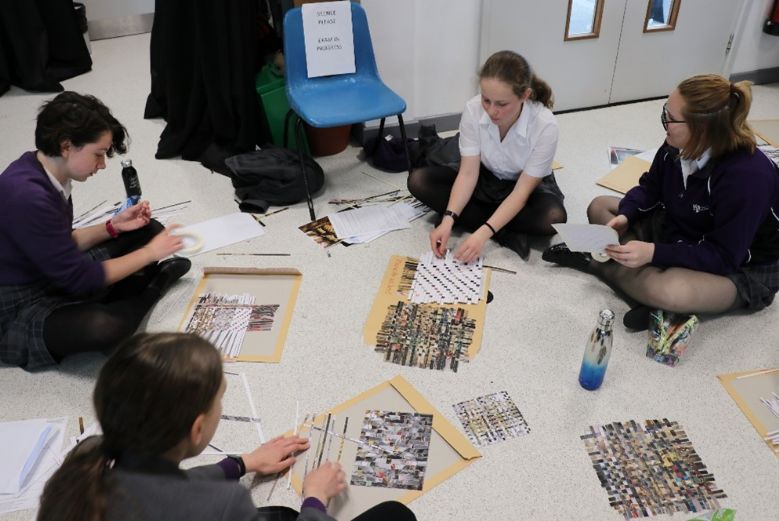 At Stratford Girls' Grammar School, we are very lucky that we have close ties with the Royal Shakespeare Company (RSC) and this often results in fantastic opportunities being made available to our students. Our heritage and connection to William Shakespeare and Anne Hathaway is a source of inspiration for many of our students and something every member of our community takes great pride in.
The latest project we have been able to partake in thanks to our connection with the RSC was THREADS - Woven, an RSC and NHLF project which celebrates costume history and local heritage. This workshop was one of four that was delivered to different groups across Stratford-upon-Avon. Workshops explored themes of craft, heritage, female representation and of course, costume!
Unique opportunities
Year 9 students were chosen to take part in THREADS as this workshop was a fantastic introduction to the design elements available in the SGGS GCSE Drama specification. The students were shown how to weave images together to create unique and creative displays through a virtual video call with local artist Nilupa, whose works were recently acquired by the Government Art Collection. Students were then tasked with devising original surface patterns using strips of archival works of art. These original creations will now be assembled alongside contributions from the three other groups and Nilupa, by frequent RSC designer Bretta Gerecke. That costume will go on display at the RSC Costume Day on the 20th August, which will be viewed by at least 1,500 people locally and many more via digital platforms.
Tara Johnston-Comerford is an artist, educator and Engagement Officer for the RSC. She has produced the THREADS workshops in celebration of their recent costume workshop re-development. On the experience of working with SGGS students, Tara said,
"It was an absolute pleasure to work with the students of SGGS, I was so impressed with how quickly everyone picked up the weaving technique and the breadth of creativity in the pieces that were made. We are so looking forward to showing this incredible work in August."
Appreciation from the class
Feedback from the Year 9 students who took part in the project was universally positive, with many commenting how much they enjoyed the chance to work on a collaborative piece of work once again. Below are just some of the great quotes students have shared when reflecting on the day.
"It was really nice to still be able to take part of a workshop, especially one from the RSC, despite all of the restrictions!"
Alexa
"It's a really awesome opportunity to unite all of our individual patterns and make one whole new design, I can't wait to see it."
Mika
"It was nice to learn about the pictures we were using in our weaves."
Molly
"Not only was it great to learn a new technique and learn more about the cultural connection, it was also a creative mindfulness activity, which was very calming!"
Bella