Welcoming our Sixth Form Support Officers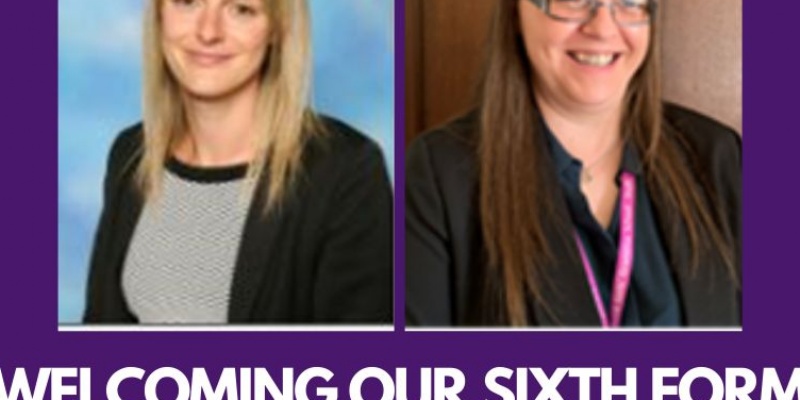 At the start of September, we introduced a brand new team of Sixth Form Support Officers, who are now the first point of contact for any academic and pastoral assistance for our students.
In our latest blog, we introduce Mrs Male and Ms Staniland, who are already supporting the Year 12's transition into A-Level studies and helping the Year 13's with UCAS applications and decisions about their next steps.
Over to Mrs Male…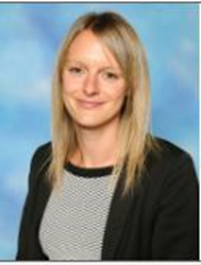 As the previous Pastoral Support Officer for the main school, I am extremely excited to be taking up my new role as Administrative Support for SGGS's Sixth Form students. Over the past four years, I've been able to get to know students on a one-to-one level throughout their education and this familiarity allows me to provide personal and tailored support during their journey into Sixth Form as well.
Encouraging resilience, confidence and the attitude to challenge yourself is a key mantra that we're able to introduce and promote first-hand to our Year 12's and 13's. Within my new role, I look forward to providing academic support for student's Post-Sixth Form choices, managing attendance and admissions for new students and offering advice and guidance whenever they need support.
As the Sixth Formers continue through their final years of education, working incredibly hard to reach their A-Level goals, I look forward to listening to all their ambitions for the future and offering my help to guide them through any issues or providing advice on personal attributes that they may need to succeed.
Over to Mrs Staniland…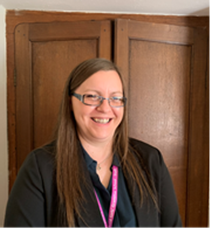 Being a qualified teacher means overcoming barriers and helping to support students with their learning and academic progress has always been a keen interest of mine. During my first two weeks at SGGS, I have been able to deliver these aspirations and with the support of Mrs Male, we have represented and provided a stable safety net to help students express any concerns they may be dealing with.
Assisting with the Sixth Form's Support hub means I am now able to apply my extensive background of working closely with students in the classroom and providing guidance and support via one-to-one pastoral care, to directly benefit students and positively impact their learning.
In addition to our one-to-one mentoring services, we also plan to implemented interactive workshops for students who have strong academic grades but would benefit from being made aware of certain skills to aid their progress. So far, our revision and organisational advice have made a very positive impact on these students, and we are currently looking to host a series of workshops to support them further as well as those who seek additional academic or mental health support, as well as workshops to provide a safe space for students to gain advice on personal worries or concerns.
Welcoming new students, who haven't come up through Year 11, has also been key since the start of September. In a new and unfamiliar setting, it can often feel nerve-racking and overwhelming, which is why introducing ourselves as the Sixth Form Support Officers is crucial for the student's educational development. To ensure all students, new and previously from the main school, feel comfortable and at ease within the Sixth Form, we've recently been escorting several groups on tours through the main classrooms and buildings, and we've individually sat down with students to go through their timetables as well. These tours have not only been successful in familiarising everyone with their new surroundings; it's also made them aware of where to find support for any questions or concerns and that we are here to help.
The door is always open for students to speak to someone for any kind of support as our main goal is to teach resilience through reassuring students that they are ambitious and intelligent leaders of their own futures and therefore, no problem is too big or too small to discuss.