Merchant of Venice - Year 8's Imogen Sings Her Heart Out!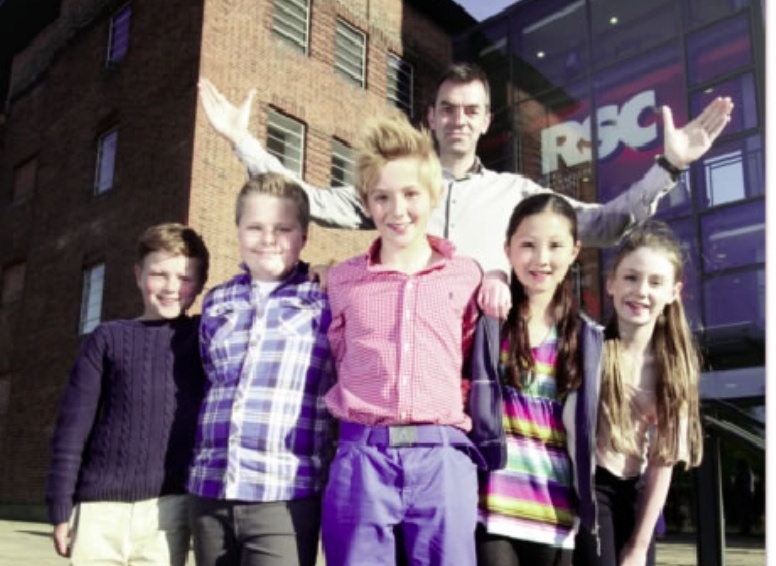 Last March Year 8 student Imogen was given the chance to take part in an RSC production of The Merchant of Venice. Here, she tells us about the opportunity and the experience she had.
The Head of Music- and Choirmaster- at my old school was told about the show and was looking for lots of treble voices. I auditioned at my primary school along with some of my old school friends and we sang two extracts of the original songs in the play.
There were three teams of five, four boys and one girl, each team alternates shows. I was lucky enough to be that girl in one of the teams. In my team were four boys from my old school and in the end each team came from one school so everyone knew someone.
Rehearsals took place over the course of about a month; luckily it didn't take much time away from school. The rehearsals were once a week for an hour and took place in a rehearsal space outside of the theatre. Later on we went for a costume fitting and got measured in a million different places; for the show I wore leggings and a coat and had my hair down with two plaits going round to the back of my head.
Tech week started early May and we got to see the set; the floor was made of golden rectangular mirrors and connected at a right angle to a large wall made of the same mirrors. Upstage right was a large metal pendulum that swung to and fro that is said to represent the movement of time.
When we went up to sing we had to climb a flight of stairs to appear just above the large reflective wall. During the show we'd get a call from our dressing room and go down to the staircase. After we climbed up we'd wait on wooden boxes -these were made for us so that each of us were the same height- until we got our red cue light which meant to be in our 'ready' position. Then we'd wait for our green cue light which indicated that it was time for us to stand on our boxes and sing.
On some cues we'd go up one by one and on others altogether. When coming down from our boxes sometimes we had word cues or we just came down together when the music ended. When we stood up to sing there were TV screens broadcasting the conductor to us so we wouldn't fall out of time. Throughout the show we sang seven times but we did spend a lot of time in the dressing room too!
Every show - apart from matinees which ran from 12:15 to 4pm - we would arrive at 6.30pm and rehearse with the conductor, get into costume around 7:15 (which is when the show starts) and perform all our songs until the show ended and then leave at around 9:45pm
The shows started on the 14th of May (including previews) and ended on the 2nd of September. Altogether, I ended up doing 19 shows. On the last show we got to sign our names on a corridor full of signatures from a bunch of plays and had a mini party in our dressing room, which was really good fun!
The experience was amazing (even though I was stuck with four boys!) and I'll never forget it.