Shottery Girls Present to Stratford Business Forum Breakfast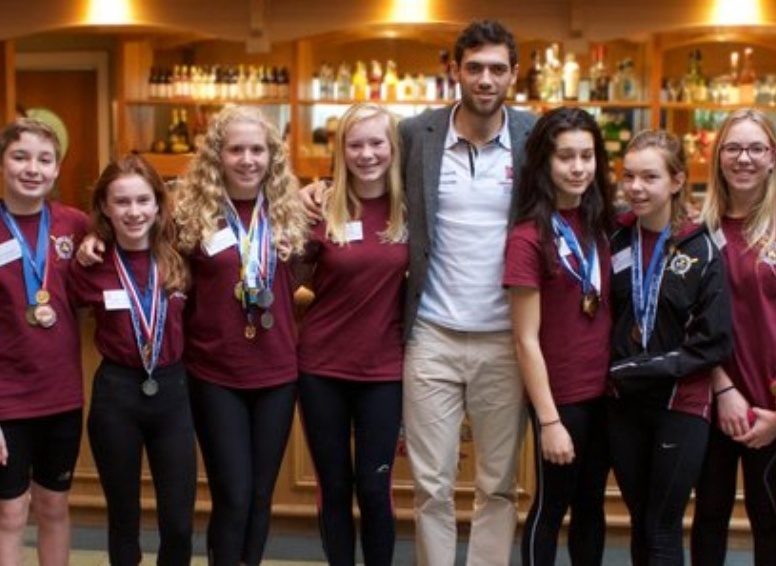 On Friday 20 November, Olympic Rower, Matt Gotrel was invited to be the guest speaker at the Stratford Business Forum Breakfast meeting. The Stratford upon Avon Boat Club was selected as the 'Charity of the Day'and they had 5 – 10 minutes to make a presentation to all the businesses in the room. The girls in the J14 performance squad were chosen to give the presentation, and they are all Shottery girls! Here, Hermione tells us about the experience...
When we first arrived, we got ourselves into partners and went to chat to the other people that were there. We were hoping to get some business cards! Our objective was to get Stratford Boat Club on the map and help let people know how they could get involved.
When the time came for our presentation, it was really daunting; there were around a hundred people there that we didn't know at all! However, as the speech went on, we all warmed up a bit and settled into the flow of things. It felt good to be presentating a topic was means so much to all of us, and I think that really came across to our audience.
It was great to meet Matt Gotrel and The Herald took a picture for the paper, which was brilliant. Hopefully, our extra early morning (even for a group of rowers!) was worth it and helps to raise the profile of the boat club. It definitely gave us the confidence to get involved and do things like this more often. It really was a great opportunity and we were very grateful to have been asked along.