CrimCon 2015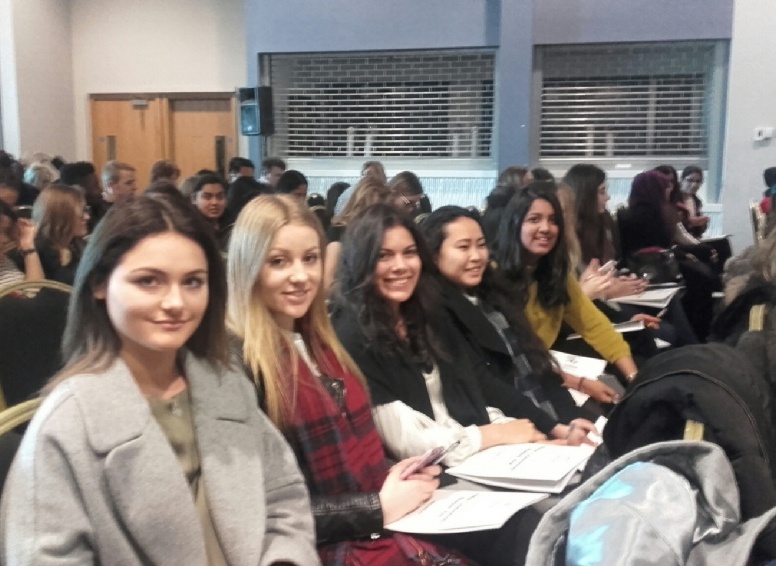 Year 13 Sociology and Psychology students attended the Criminology Student Conference at Edgbaston cricket stadium on 2 December.
The A-level criminology conference at Edgbaston cricket stadium was a big success, with guest lecturers from Nottingham and Greenwich university and the Open University. The topics covered were: "What Is Criminology", "Crime Myths" "Understanding Terrorism", "Prison and Punishment: Does prison work?"
The first of the two guest speakers was Professor Simon Winlow who discussed political, social and economical explanations for the 2011 riots. Simon is a critical criminologist with research expertise in both sociology and criminology. He is perhaps best known as an ethnographer, but he has also published widely on violence, criminal markets and cultures, and social, political and economic change.
The girls also heard from an ex-offender who had spent 12 years in prison convicted of murder. "Andrew" was arrested and charged with GBH section 18 for assaulting a naked man who approached him. However, three weeks later the victim died. Andrew was re-arrested, charged and found guilty of murder. He was given a life sentence with a tariff of 12 years, which he has now served, and he now works alongside True Life Conferences.
In addition there was also a lunchtime forum for students who may be interested in studying Criminology at university.
The themes of the day complimented both the Sociology and Psychology syllabus and gave the students a chance to apply their knowledge of topics to the wider theme of crime. As expected, the girls were very impressive with the confident manner in which they addressed and answered questions. The day ended with sociology student Devina winning a prize of a Sociology book for her tweeting expertise!