Physics
Exam Board:
Requirements:
7 in Core and Additional Science or Physics.
7 in Maths
(GCSE Level)
Aims of the course
The course has been developed for a study of Physics after GCSE and is designed to help you:
develop essential knowledge and understanding of different areas of the subject and how they relate to each other
develop and demonstrate a deep appreciation of the skills, knowledge and understanding of scientific methods
develop competence and confidence in a variety of practical, mathematical and problem solving skills
develop your interest in and enthusiasm for the subject, including developing an interest in further study and careers associated with the subject
understand how society makes decisions about scientific issues and how the sciences contribute to the success of the economy and society
What will I learn?
Module 1 – Development of practical skills in physics: practical skills assessed in a written examination and in practical endorsement
Module 2 – Foundations of physics: physical quantities and units, measurements, scalars and vectors
Module 3 – Forces and motion; forces in action; work, energy and power; materials; momentum
Module 4 – electrons, waves and photons; charge and current energy, power and resistance; electrical circuits , waves; quantum physics
Module 5 – Newtonian world and astrophysics; thermal physics; circular motion; oscillations; gravitational fields; astrophysics and cosmology
Module 6 – particles and medical physics; capacitors; electric fields; magnetic fields and electromagnetism; nuclear and particle physics; medical imaging
Highlights
You will attend a particle physics master-class at Warwick University where you will work alongside undergraduates using bespoke simulations to allow you to interpret the data collected in current particle accelerator research.
Future Opportunities
Physics A-level supports a very wide range of future study and careers. If you want a career in business, the media, science, or a host of other fields, Physics can help.
There are over 700 courses available in Physics and applied Physics, often combined with other subjects such as Biomedical Engineering, Marketing or Philosophy.
In the last few years students have gone on to follow university courses in:
Architecture, Art, Astronomy, Biology, Business Studies, Chemistry, Computer Science, Engineering, History, Law, Mathematics, Medicine, Music, Philosophy, Physics, Radiography, Sound Recording, Sports Science, Veterinary Science and Zoology to name a few!
The study of Physics should also be seen as making a contribution towards life-long learning and an understanding of technological advances and their impact on modern day society.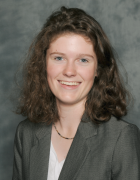 Student Focus: Lucy
"Being partnered with Aston Martin in the Engineering Education Scheme was an incredible opportunity..."
Read More
Why did you choose Physics?
Physics is logical and I really enjoyed it at GCSE level. Extending the knowledge that I gained from GCSE is really rewarding as most of the course builds on concepts previously learnt. Of the work I have done so far this year, I have especially liked the Quantum Physics section, which although has difficult concepts was really exciting to learn about.
How does Physics sit alongside your other subjects?
I am taking Maths and Chemistry, which complement Physics really well, as there are a lot of maths-based calculations in the questions. I would recommend doing the maths mechanics module instead of the maths statistic module if you choose to do Physics, as then the modules in Physics overlap with what you learn in Maths.
Physics has also been very helpful in my extra-curricular enrichment activity on a Wednesday afternoon. I chose to take part in the Engineering Education Scheme, and we were partnered with Aston Martin which was an incredible opportunity, made more so by my knowledge of Physics as we discussed concepts like resonance with the engineers there.
I hope to do architecture, product design or product engineering at university, so physics will be hugely helpful in any of these.