Religious Studies
Students in key stage 3 have one lesson of Religious Studies each week. RS is a valued and dynamic part of the curriculum that is designed to develop our students' religious literacy. They will learn about a range of religious traditions and develop the skills necessary to engage with the diversity and challenges inherent in this important subject. Above all, we want our students to engage critically with the philosophical, ethical and social issues raised by the study of religion in order to make sense of the world they live in and their place in it. We employ a range of disciplines and approaches to learning, so that all of our students develop a good knowledge and understanding of religion and an appetite to learn more.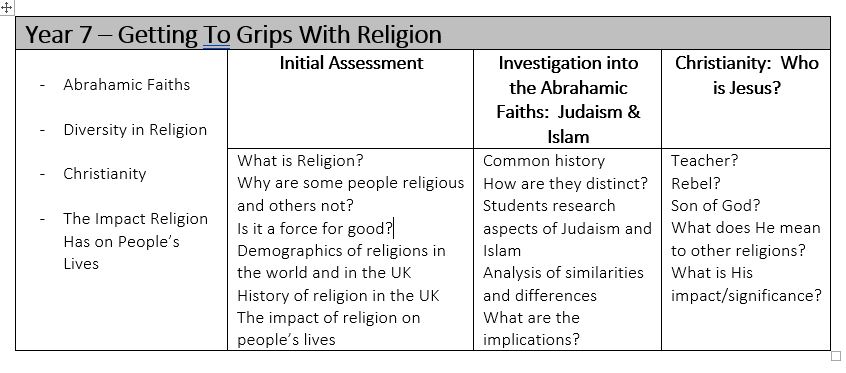 Religious Studies at Key Stage 4
All students undertake a core Religion, Philosophy & Ethics (RPE) course in Religious Stidies in one lesson a week. The course is designed to be engaging, challenging and useful. Topics include an introduction to philosophy, and an introduction to ethics, debating religious issues and all students do an EPQ style investigation/ essay into a religion and ethical/ philosophical issue of their choice. Students who complete the course to a good standard are awarded a certificate.
GCSE Religious Studies (AQA, specification A)
2 exams (100%)
Students can also opt to do a GCSE in Religious Studies. We follow AQA specification A, which includes a detailed study of Muslim and Christian beliefs and practices (paper 1) and thematic studies in religion, including philosophical arguments for the existence of God, abortion, eithanasia, peace & conflict, crime & punishment and environmental issues (paper 2).
Love Religious Studies? Consider Religious Studies: the Philosophy and Ethics of Religion at A-level.