French
All students take French in Years 7 to 9, and it is an option at GCSE.
We believe that it provides the best introduction to a foreign language. The official language of the European Union and many similar umbrella organisations, it is spoken by 200 million people in 42 countries in five continents. Speak French and you will be able to communicate wherever you are in the world.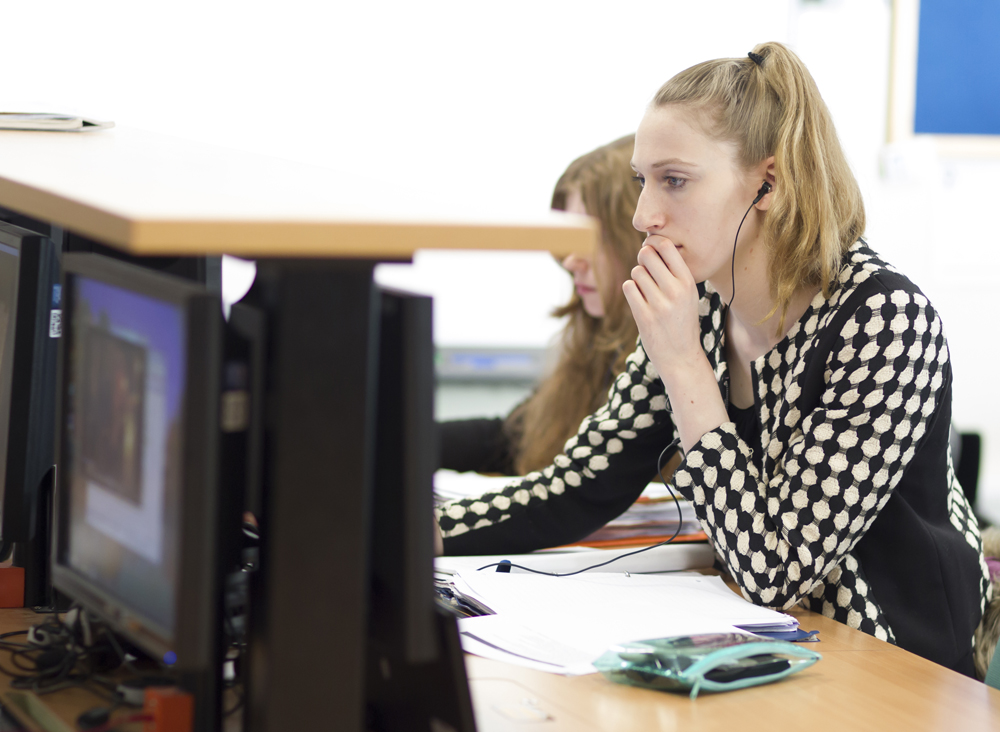 In Year 7 we start from scratch, assuming no language knowledge, although prior knowledge is helpful. From Years 7 to 9 we use the Expo course book which covers all major tenses and introduces grammar. Topics include family and friends, your home and local area, your daily routine, leisure activities, holidays and travel, media, health and francophone culture.
French GCSE (Edexcel: 2FR01)
2 speaking and 2 writing Controlled Assessments (60%) - 2 exams (listening 20% and speaking 20%).
In Years 10 and 11 students develop the vocabulary, tenses and grammar to describe events in the past, present and future. They build on their understanding of the five broad topic areas on which the GCSE is based:
house, home and daily routine
at home and abroad
education, training and employment
media, entertainment and youth culture
social activities, fitness and health
Students can improve their confidence, fluency and cultural understanding through our French exchange programme.
Our language GCSE students make full use of the state-of-the-art language learning facilities in the Stratford Language Centre.
Love French? Consider French A-level.