English, Creative Writing, Public Speaking and the Library
Youth Speaks Competition
Congratulations to the three members of our Rotary Youth Speaks senior team - Charlotte Braso (Chair), Hanna Vine (Proposer), Holly Hughes (Opposer) - who participated along with 7 other senior teams at the Youth Speaks District Level Competition, proposing the motion: This House believes the UK is a true democracy.
The Rotary Club judges commended our students' passion and excellent preparation. At the event, we took the opportunity to talk to Senior Rotarians, including a Lord who was appreciative of our team's critical appraisal of the role of the House of Lords. Our brilliant Year 12 speakers felt nervous and excited – this was a big weekend for all three students, participating in the competition as well as preparing for interviews on Monday as shortlisted candidates for Head Girl!
Hanna Vine said, "It was a good opportunity to speak to other teams from a variety of Secondary Schools in the District and listen to the interesting topics being debated." These included 'Holidays do more harm than good' as well as 'Abolishing the monarchy', plus the Rotarians' preferred speech, which argued controversially that 'Younger generations do more harm than good'.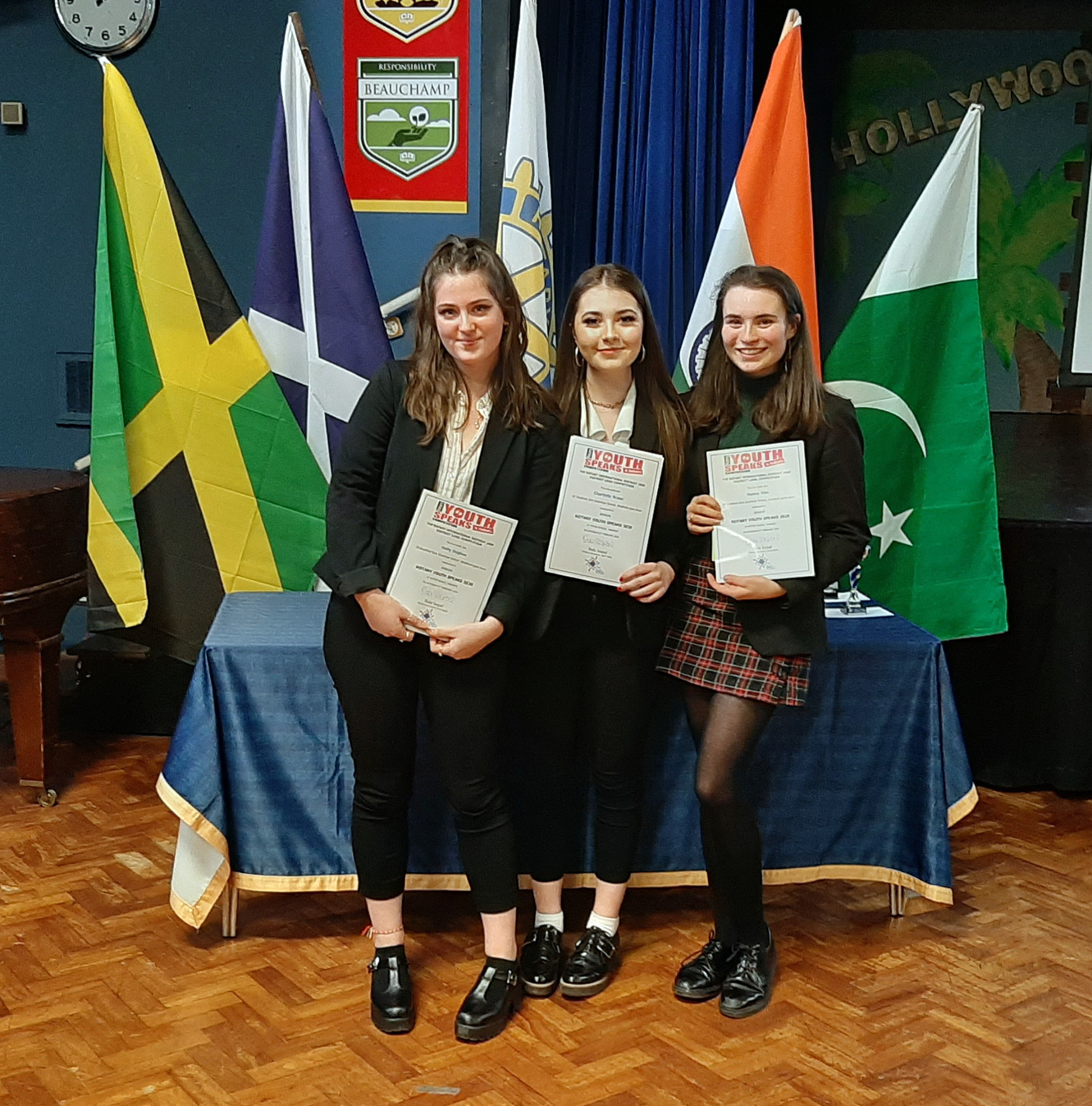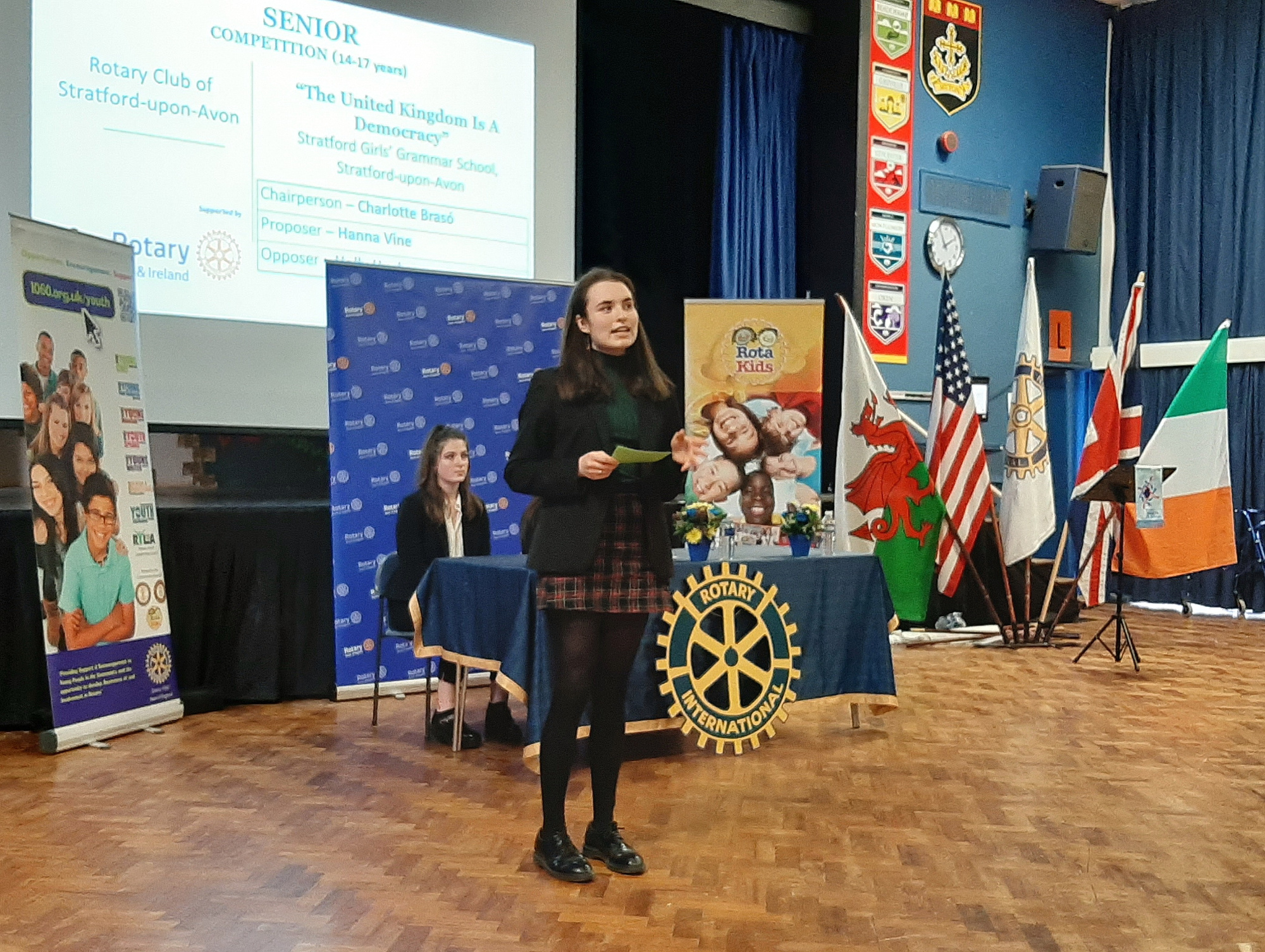 Kids' Lit Quiz
One of our two SGGS Year 8 Kids' Lit Quiz teams won the West Midlands Heat and is going through to the prestigious UK National final with VIP guest, children's laureate Cressida Cowell!
Our winning team started well by winning the first round and scored highly throughout, especially by getting 10/10 on Shakespeare! They scored 84/110 in total, 8 points ahead of second place. They won a book each and they each received a certificate and £20 book tokens! We've also got a trophy for the year!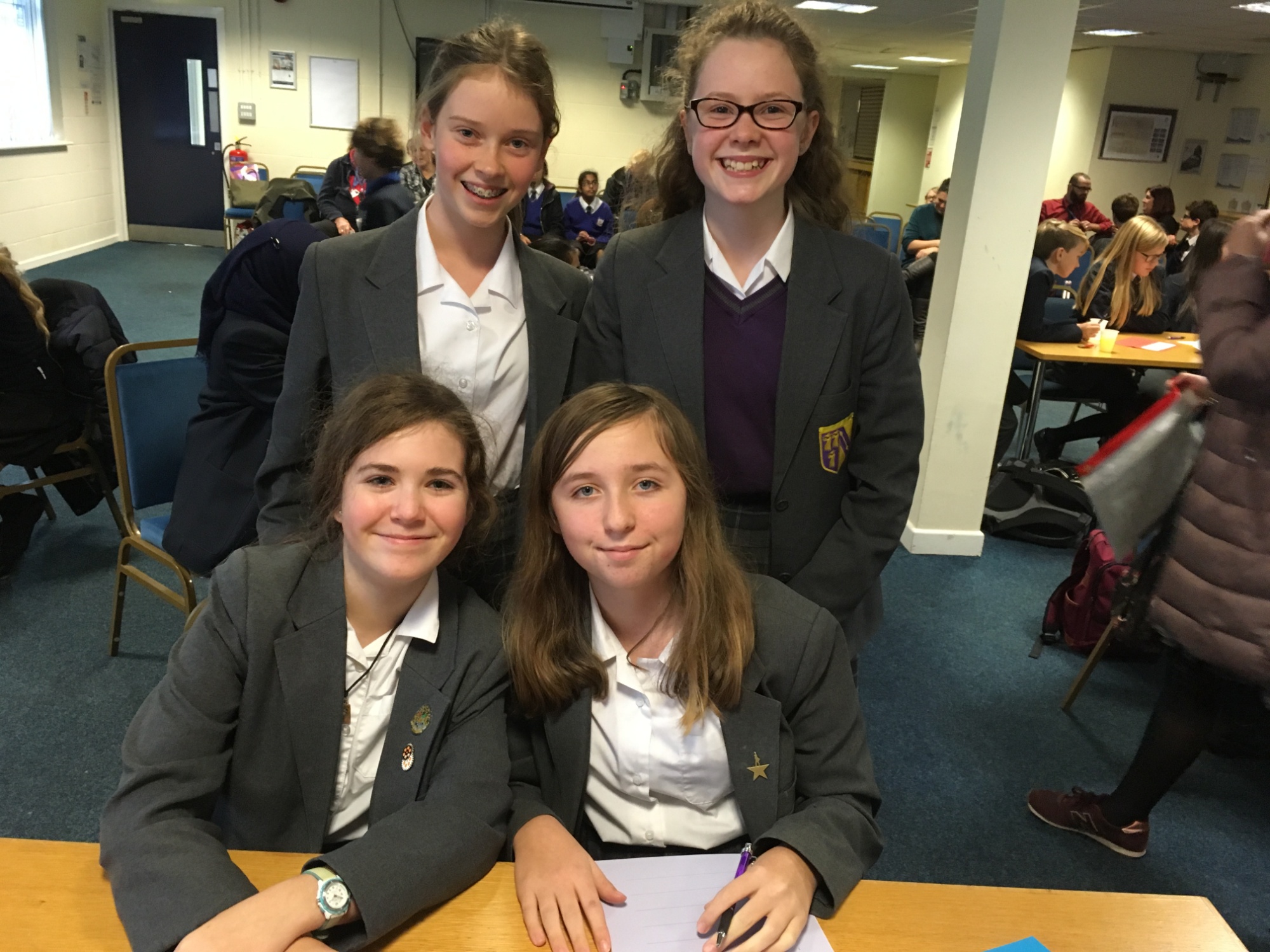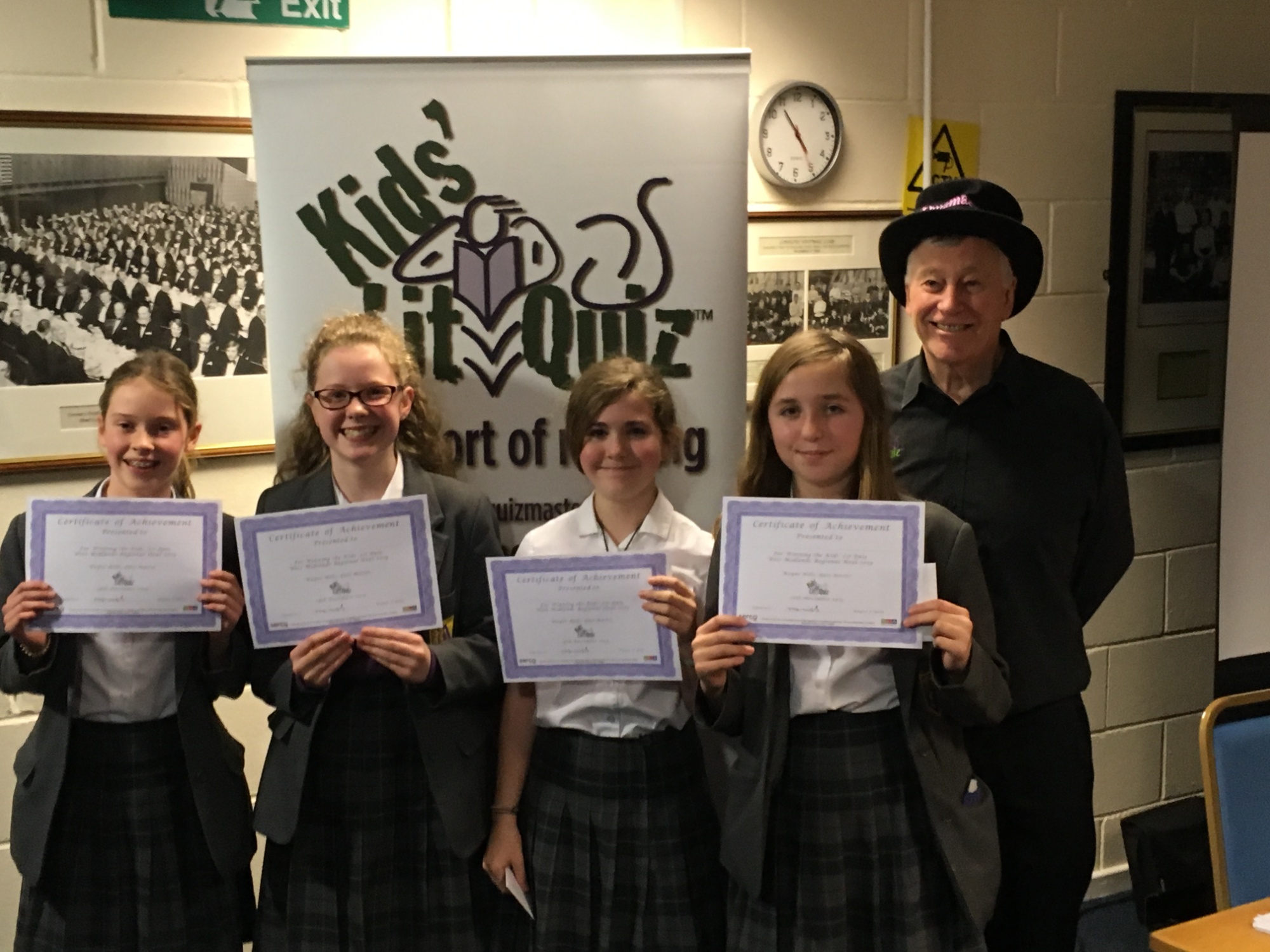 Shottery Young Writers' Group
The English department offers a wide range of exciting, creative and stimulating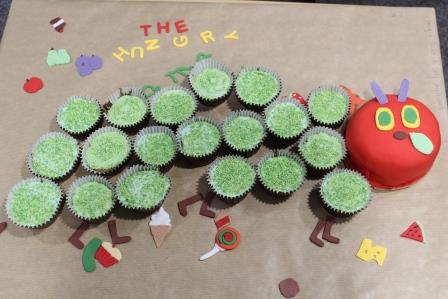 enrichment opportunities for everyone. Our student led Shottery Young Writers Group meets weekly offering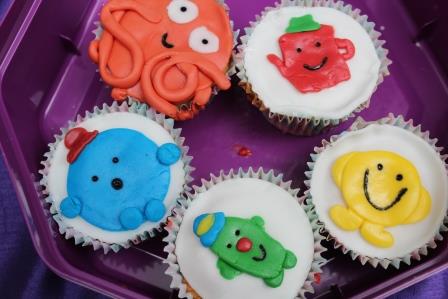 opportunities for like-minded writers to discuss ideas and commit concepts to the page. Each year this vibrant group supports our National Poetry Day celebrations which in 2018 included a live-mic poetry recitation (including free literary themed cup-cakes for all who took part), a hugely popular poetry writing competition and for Year 7 – the chance to spend the whole day in a workshop with visiting slam poet Dreadlock Alien.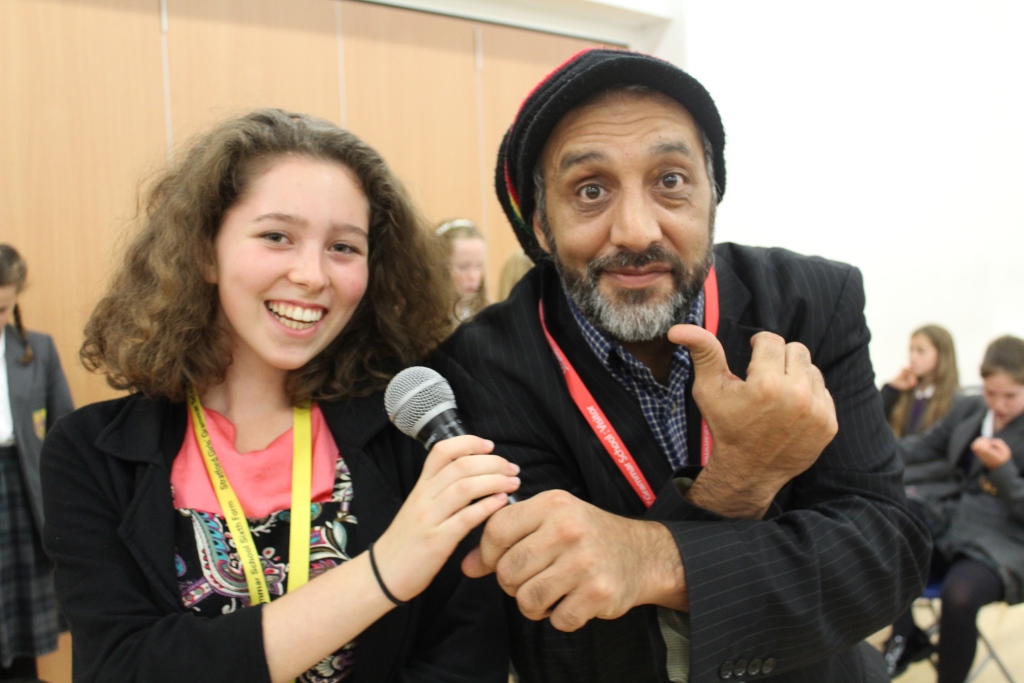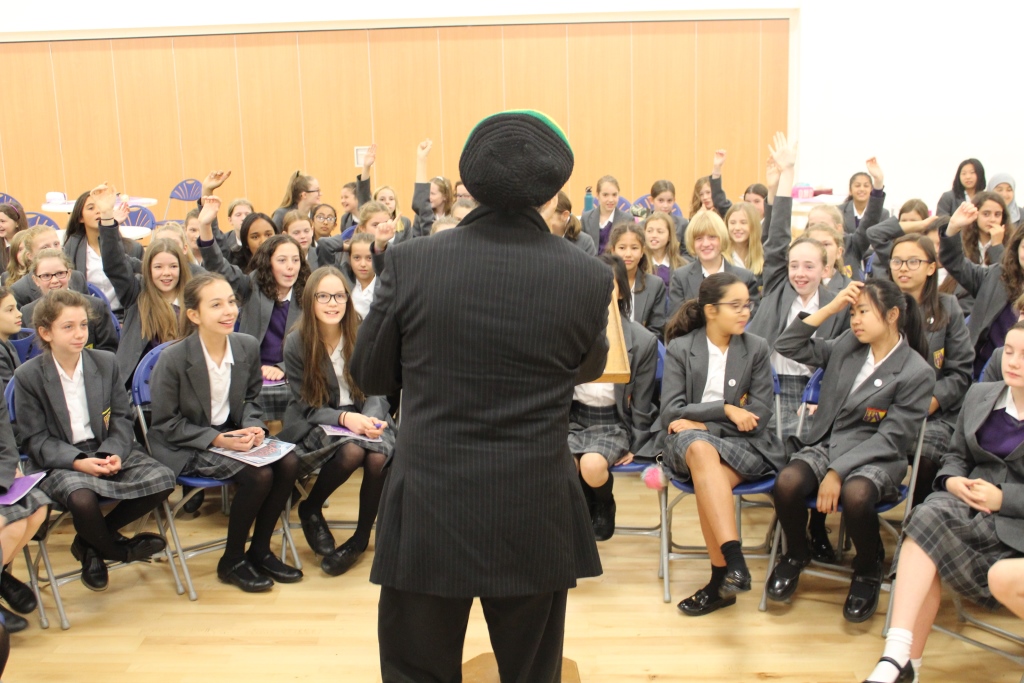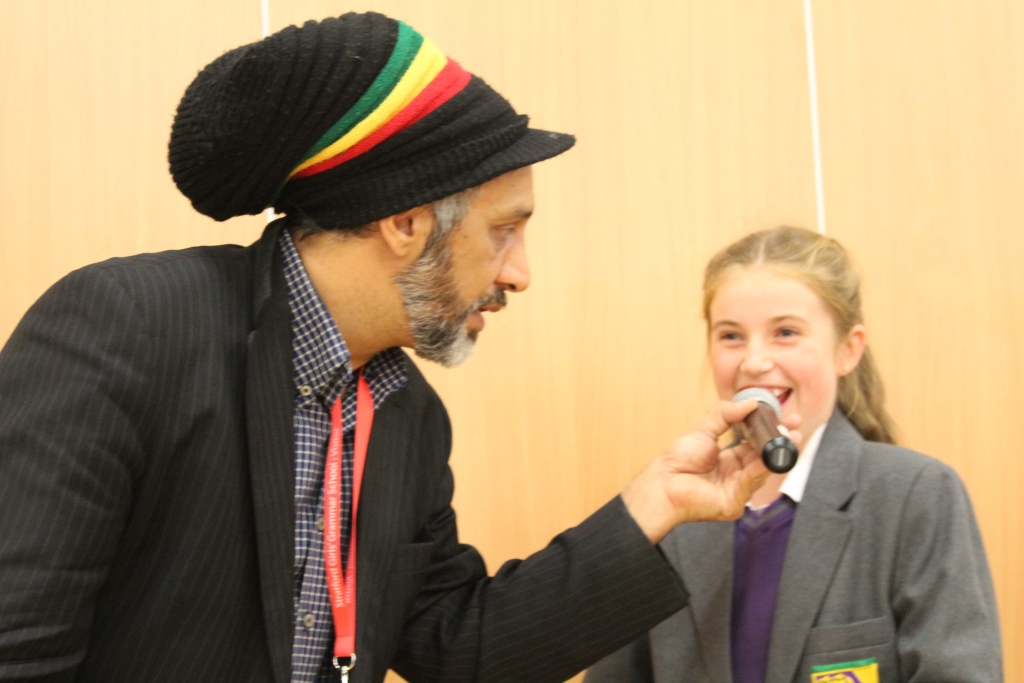 2019 saw SGGS's inaugural LITFEST. Coordinated by a team of Sixth Form students a week of activities engaged over 300 girls from across the school in creative writing workshops run by published author Jenny Heap; writing competitions, a huge book themed bake off; a recycling book swap plus a whole school assembly – again with its theme 'Desert Island Books' being hosted by Year 11 and Sixth Form Girls. The culmination of the week long event was our celebration of World Book Day.
Reading groups are enormously popular at SGGS. The recently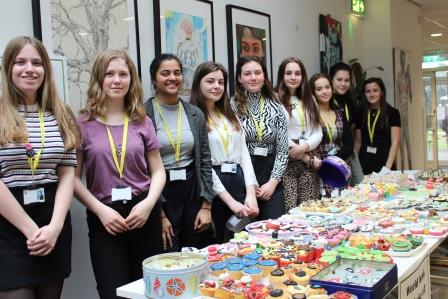 formed Year 8 book club, who meet fortnightly, will shortly be taking part in their first ever National Reading Quiz. The Library supports both the Warwickshire Book Awards as well as The Carnegie Awards enabling Key Stage 3 students to write, post and publish literary reviews. We also nurture a devoted team of Sixth Form Librarians.
The English Department offers the opportunity to become involved in a number of public speaking competitions. Alongside a fortnightly debating group we enjoy significant success in both the Youth Rotary Speaks competition as well as the Soroptimist public speaking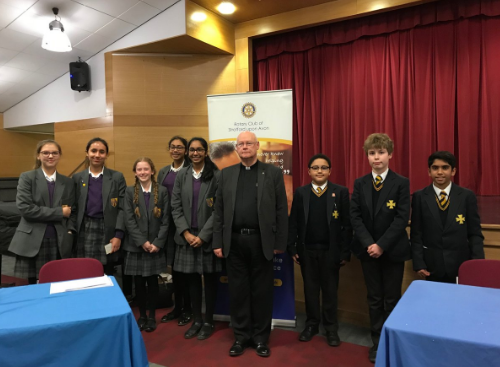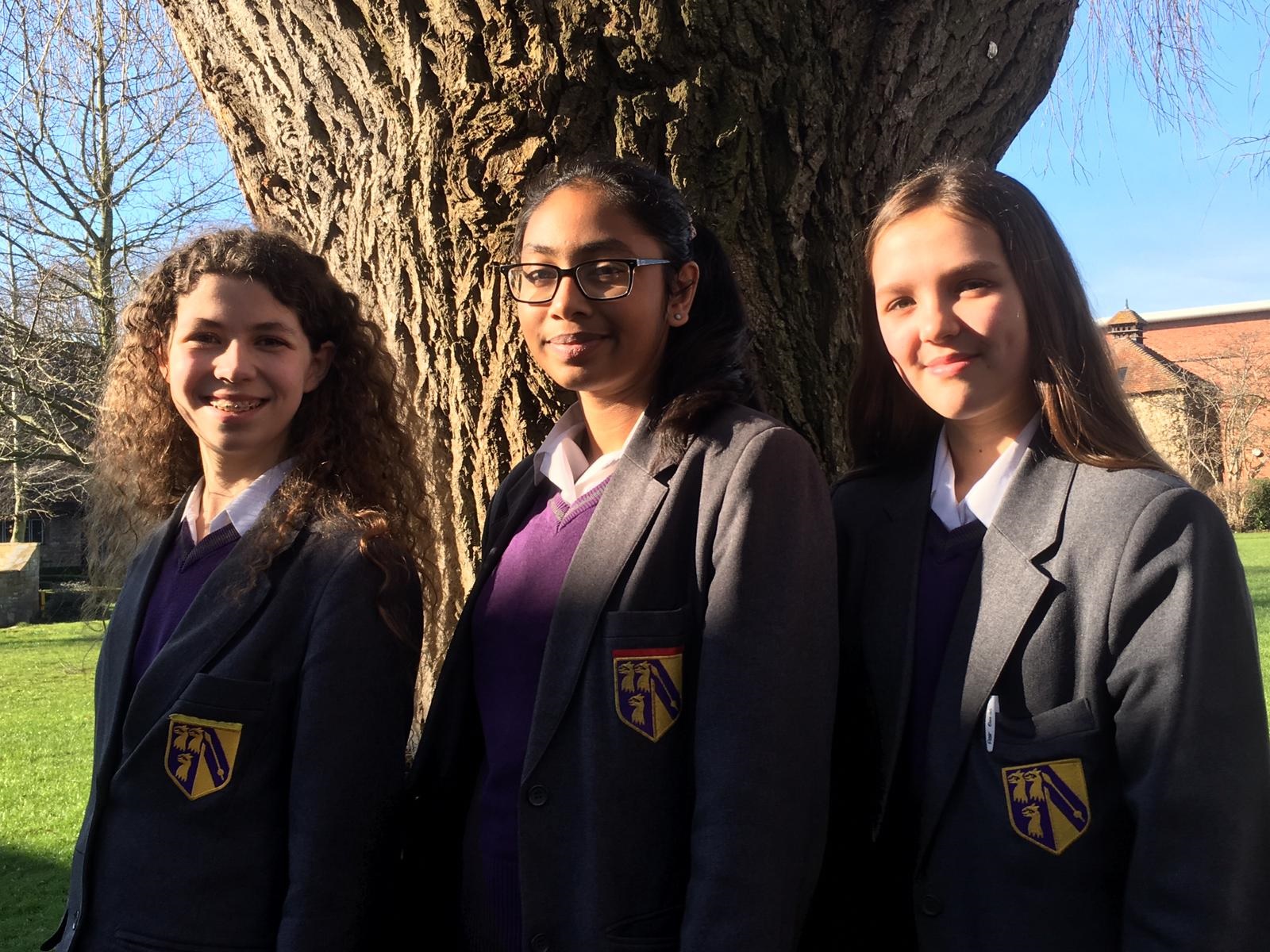 event.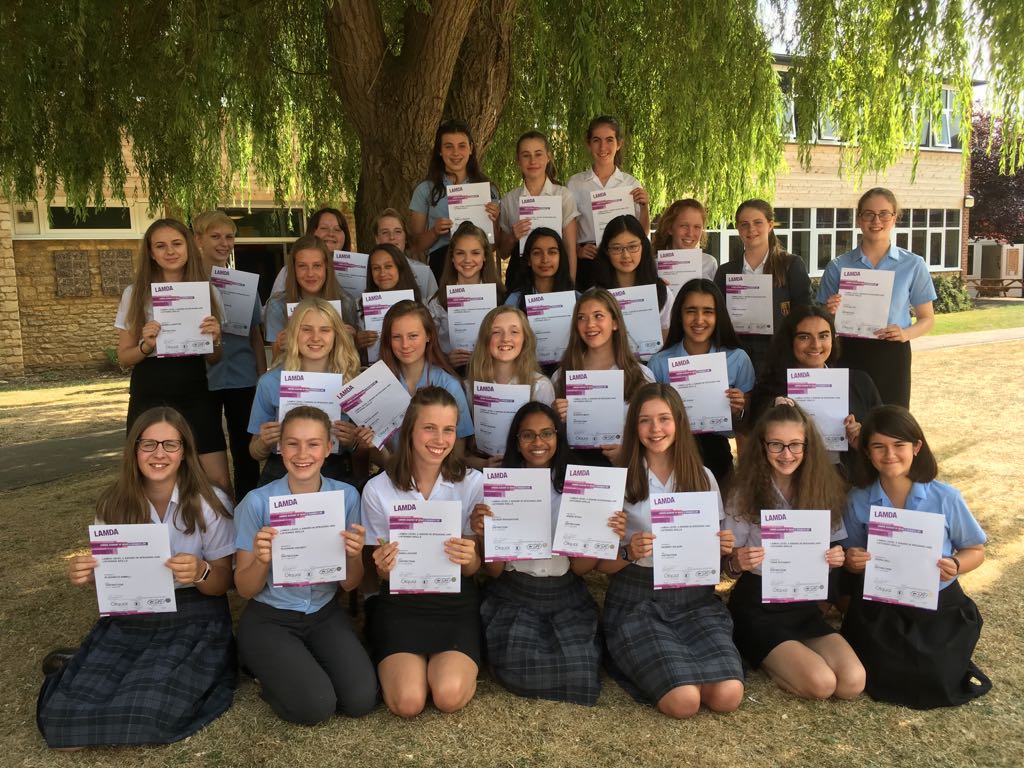 Diamond
By Eleanor Grundy (year 10)
Heat, pressure
Suffocating home.
Carbon crushed,
Crumbling
Starved of life, devoid, thirsting, desperate…
Stop. Over.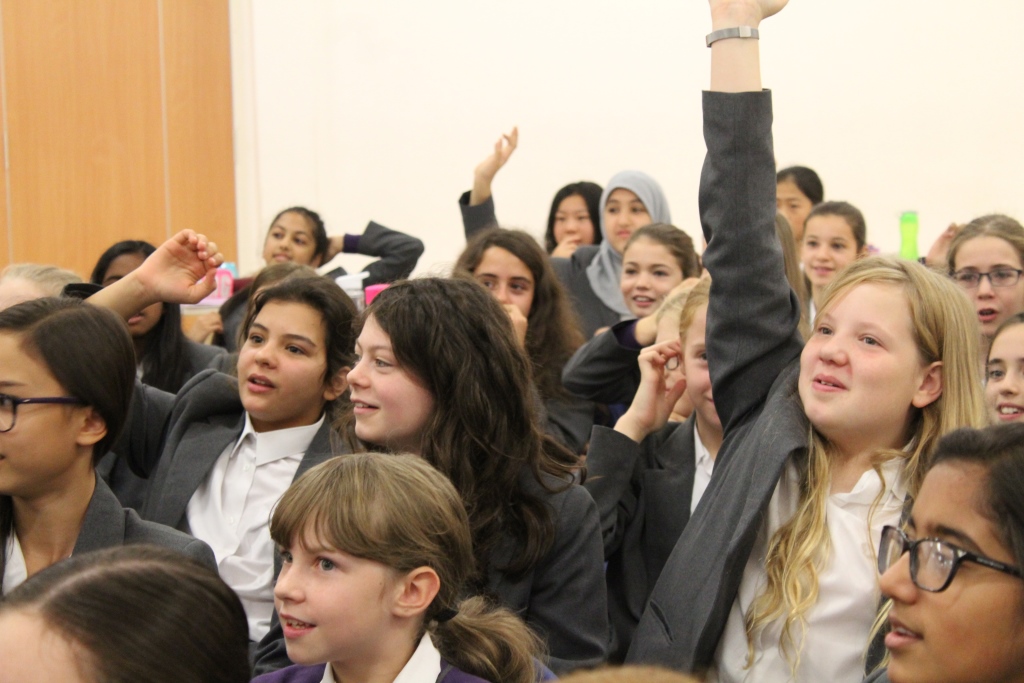 New life
Glistening tears flowing from the dust.
Like a phoenix -still it rises:
Fractals of shattered death
Becoming new hope; emerging.
Unbreakable, invincible,
Unbroken-
Pure -