Music
Our Music Department, housed in the unique and purpose-built Stratford Academy of Music building (affectionately known as SAM) offers amazing extra-curricular opportunities for girls, and standards are impressively high. You don't need to take our word for that as video clips are included below…
The top big ensembles, Senior Orchestra, Jazz Band and Chamber Choir, all recruit girls according to ability and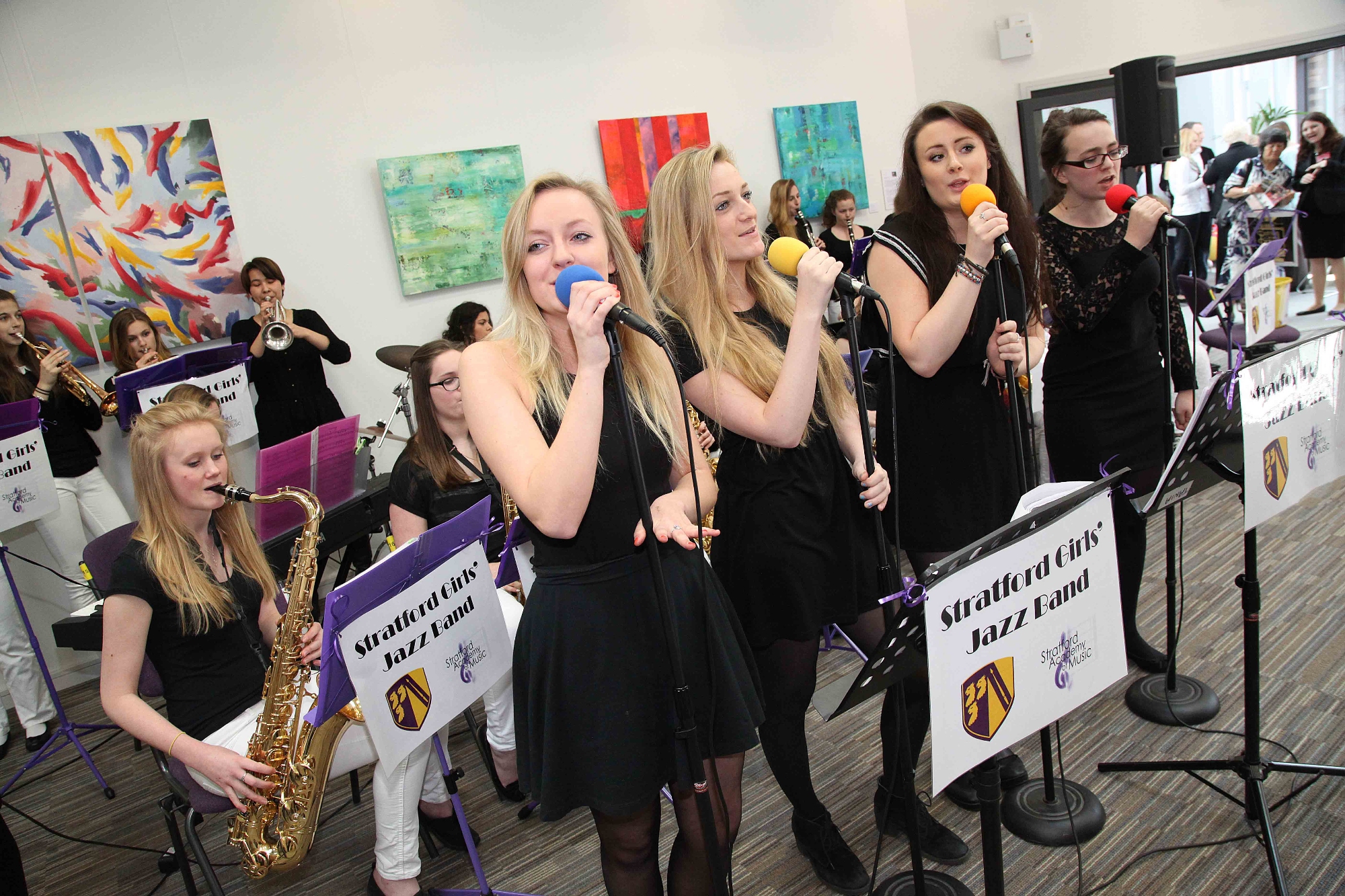 skill level rather than age, and training opportunities exist in their junior versions, too: Junior Orchestra, Junior Jazz Band and both Main School Choir and Year 7 Choir. These all rehearse weekly and perform in various concerts throughout the year - and in venues such as Stratford ArtsHouse and the Guild Chapel, as well as school - indoors and out! In addition to those main groups, there are a number of smaller ensembles whose members meet and rehearse regularly, too, often led by girls, and who play at such events as our Year 13 Graduation Garden Party, and the Arts Weekend run in the Town Hall by our Parents' Association, as well as in concerts. Recent examples include a student-led flute ensemble, Tutti Fluti; string quartets; sax ensembles; and a number of vocal groups such as The West End Girls (who benefited from a workshop with The Broadway Boys on a trip to New York in 2013) and The Songbirds, who were recently awarded first prize 'Honours' at a regional competition. Our regular school concert programme includes a Last Night of the Proms concert (showcasing our school leavers) in September, a Christmas concert or musical, a spring concert or musical, and an al fresco Music at the Manor concert in June.
We also enjoy showcasing the girls' musicianship further afield, too. The Jazz Band have been invited to perform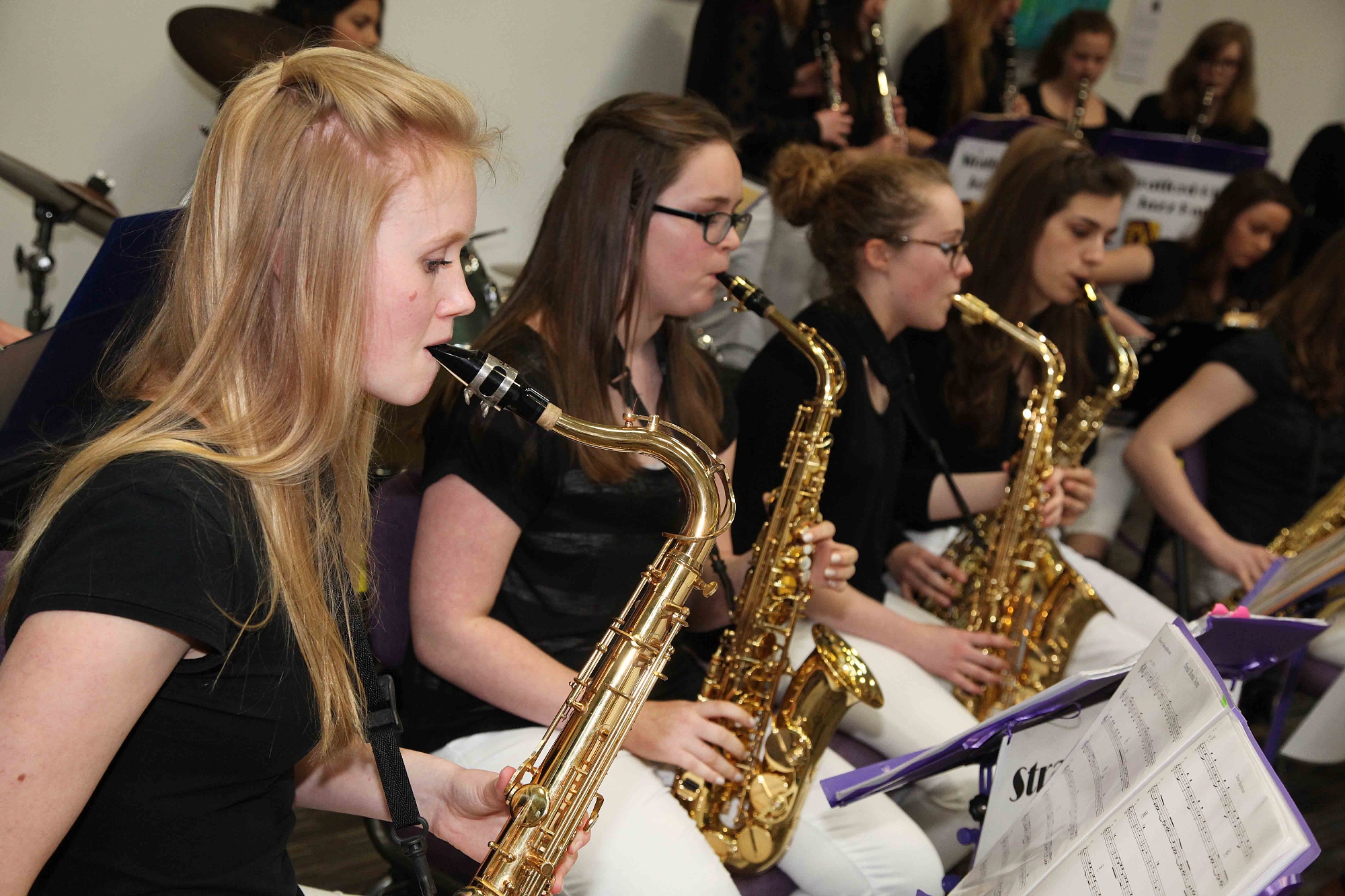 outside school by the Chair of the District Council, and at the opening of the ArtsHouse by the Chief Executive of the Town Trust; and the Chamber Choir have won a number of regional choir trophies. We have also travelled to Paris and Tuscany with the Chamber Choir, and to New York with the Jazz Band and Performing Arts Company.
Chamber Choir Merry Xmas
Tutti Fluti
Jazz Band
Chamber Choir Bohemian Rhapsody
Senior Orchestra Horn Concerto